"It is better to say nothing than to make a promise and not keep it." – Ecclesiastes 5:5 (NLT)
If I could pass on something meaningful, a tidbit of wisdom, or a thought to be perused, I would tell others not to make empty promises. An empty promise is a promise that is not honored, making the original promise worthless and meaningless. When I was in college, I took a maturity and aging class. I loved that class. Maybe it was because, as a young person, I was drawn to our older generation, but I also wanted to learn about growing old myself. One of the class projects assigned to each of us involved interviewing an older person. As we finished our projects and shared them with the class, there was a common theme among them. It was the hurt and the grief felt when family and others didn't keep their promises. Whether it was a visit, a ride to an appointment, or a phone call, time after time there was a deep sadness (grief) when promises made were broken. Promises made in passing make the person saying them look and feel good. But when they are not followed through, someone inevitably gets hurt. "Don't be selfish; don't try to impress others. Be humble, thinking of others as better than yourselves. Don't look out only for your own interests, but take an interest in others, too." – Philippians 2:3-4 (NLT)
The Bible also speaks of a promise as a vow or an oath. God takes these vows and oaths seriously. When you make a promise, you are essentially committing that promise to God. Carefully think through what you are promising others. If you know in your heart, that you knowingly won't follow through on a commitment, don't make it in the first place. A simple yes or no will suffice. Think about the words you speak when it comes to offering help and the reason behind what you're promising. Don't make promises that portray an image of you, as being kind and thoughtful, if there isn't any chance that you won't honor them. Put your heart and soul into keeping your word; integrity will come with keeping them.
PRAYER
Heavenly Father, I'm part of the older generation now that weeps from unkept promises. I praise You and thank You that I never have to question Your promises. I know through Your Word that Your promises are kept and honored. I know that Your Word stands for integrity and assurance. In Jesus' name, Amen.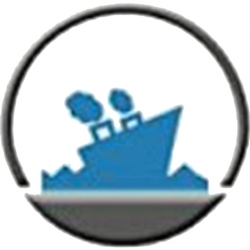 Latest posts by Laurie Davis
(see all)