"The Lord is close to the brokenhearted and saves those who are crushed in spirit." – Psalm 34:18 (NIV)

Like so many others this past year, I have been hurting. Grief, anxiety, and depression tend to overwhelm me at times. I, too, have lost family and friends this past year, and the number of losses has reached the double-digit mark.
I tend to keep my hurt inside, and sometimes I just want to run away from it all. Yet, I know that no matter where I would go, the pain would follow. Keeping things inside can destroy a person's health, not only physically but mentally and spiritually too. I have personally found that out these last few months. It's a proven fact that keeping things inside takes a toll on our health.
What about our spiritual health? I am ashamed to admit this, but my spirituality has suffered too. I stopped praying as much. I wasn't reaching out to the One who could help me. I was trying to handle things on my own, and it just wasn't working. Then one day, sitting in my doctor's office, my doctor prayed for me. Wow! My doctor did for me what I couldn't do for myself at the time. Later that day, I prayed. I started by thanking Him for my caring doctor and for all that I was suffering. I told God that I needed His help and that I couldn't do this by myself anymore. I was reminded that He wants us to thank Him for not only the good things in our lives but in all things. Once I started doing that again, things started changing for me. My anxiety disappeared, my depression lessened, and I started coping with my grief better by getting back into my daily Bible readings.  
Psalm 91:15 (NLT) says: "When they call on me, I will answer; I will be with them in trouble. I will rescue and honor them." What a wonderful reminder of God's blessed assurance. That He is with us. We are not alone. When times get tough, and the people around us let us down, just know that God is there for us at all times. Sometimes all we need is a little reminder or a gentle push to get us back on track.
PRAYER
Heavenly Father, Thank you for being there for us, even when we ignore You. You're that best friend who is always there, no matter what. I am so very thankful for our relationship. I pray that others will come to You and receive that very same connection with You. In Jesus' name, Amen.

Written by: Laurie Davis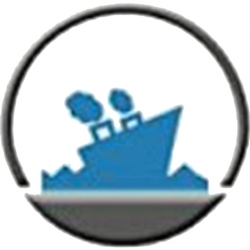 Latest posts by Laurie Davis
(see all)