"When you pray, don't babble on and on as the Gentiles do. They think their prayers are answered merely by repeating their words again and again." – Matthew 6:7 (NLT)
I have a wooden sign sitting on top of my Hoosier cabinet that says, "God, it's me again." I have had that sign for several years. I bought it because it reminded me of how I pray. When I was a little girl, I prayed like a child. Whatever was on my mind, I said it very simply and directly. As I grew older, I still prayed like that. If I had to pray out loud, in front of others, I was very intimidated because my prayers weren't as cohesive or as pretty sounding. I tried praying like the people in my church, the ones I thought of as "professional prayers." It seemed to me, that they always knew exactly what to say and how to say it. But every single time that I would try to pray like them, I would stumble over my words. When I was done praying, I was never quite sure if anyone had understood what I was trying to say. Then one day an old friend called me. Her daughter was in her twenties, and she was concerned about how her daughter prayed. My friend didn't feel like her daughter was taking her prayers seriously enough. Her prayers didn't sound like everyone else's. When her daughter was frustrated with God, she told Him so, and in those exact words. My friend didn't feel that was respectful. She felt that her daughter shouldn't just blurt out whatever she was thinking. She went on to give me several more examples. I started laughing. I told my friend that I was very thankful that she was sharing her concern with me. I told her that I thought I was the only one who prayed like that. There have been many times that I have questioned God, and I would say to Him "Lord, what were You thinking?" I talk to Him like I would a good friend because He is just that, my best friend. God wants us to have that kind of relationship with Him. One where we are comfortable enough to say what we need to say and in our own voice. It doesn't have to be all prettied up and sugar-coated. He just wants us to pray. We all can't be what I call "professional prayers." So when I saw the sign "God, it's me again," I knew I wanted that wooden sign. It makes me smile because often that's how I start my prayers, and it's a reminder that I need to be in prayer with Him, always.
Heavenly Father, It's me again. Thank you for hearing our prayers. And thank You for all the reminders, as we go throughout our day, that You hear our prayers no matter how we say them. In Jesus' name, Amen.
Written by: Laurie Davis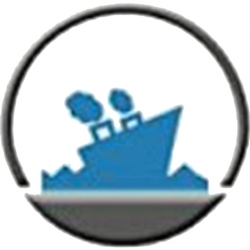 Latest posts by Laurie Davis
(see all)