"Follow God's example, therefore, as dearly loved children (2) and walk in the way of love, just as Christ loved us and gave himself up for us as a fragrant offering and a sacrifice to God." – Ephesians 5:1-2 (NIV)
I am sitting at my dining room table with a mug of tea, contemplating things that are going on in our world right now. It's as if the rain outside mimics the tears I have shed for what is happening in our country. I pray for strength and guidance in dealing with difficult situations. It is hard to listen to others make disparaging remarks about a person because of their political beliefs, religious beliefs, race, ethnicity, etc. The things I hear people say and the anger they show makes me want to hide away someplace to escape the madness. It is extremely stressful to watch people speak and act out in anger. As I sip my tea, I ask myself: "What would Jesus do?" Or maybe the question should be "What does Jesus want us to do?" For one thing, we are to obey His commandments. I also suggest you read John 15:9-17. But don't stop there. I like to think of our Bible as our guidebook for living now and forever. Everything we need to know is there in His Word. Sometimes things happen in our lives, and the upheaval alone is enough to invite discouragement. Don't let the enemy (satan) control you. Open your Bibles, find a church to attend, join a study group. It starts with one step. Commit yourselves to read and study the Bible. Learn how to live your life in a manner pleasing to God, and don't let politics or anything else get in the way of human decency. Don't lash out, and don't act or react in anger. Instead, show empathy, love, and understanding, and remember to treat people like you would like to be treated. There is an old saying that says: "if you always do the things you've done, you will always get the things you've gotten." In other words, if what you are doing isn't working, then it is time to change and turn to God. He gave His Son, Jesus Christ, to die on the cross for us so that we may have eternal life with Him. He loves us like no other. Once we learn to live in peace with each other, I believe then you will see great things happening in our lives and our world. It can't be done without Him.
Prayer
Heavenly Father, I come to You, asking that You reveal to each of us, that You are a loving God, and that You want what is best for us. Help us to turn to You, not only in our time of need but in thankfulness and supplication also.
In Jesus' name, Amen.
Written by: Laurie Davis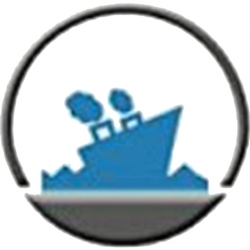 Latest posts by Laurie Davis
(see all)