FEELING HOPELESS
(6) "Do not be anxious about anything, but in every situation, by prayer and petition, with thanksgiving, present your requests to God. (7) And the peace of God, which transcends all understanding, will guard your hearts and your minds in Christ Jesus." – Philippians 4:6-7 (NIV)
When a person feels hopeless, negative thoughts like "what's the use" or "I can't do this anymore" can throw us into a pit of despair that can crush our spirit. The negative thoughts may tell us that there isn't any way out of our problems. We want our hurt to go away as quickly as possible, and sadly that's often when people try to get that "quick fix, feel better feeling" by using drugs and alcohol to numb the pain. A "quick fix" for anything is like putting a small band-aid on a very large wound. It just doesn't work. Drugs, alcohol, or any other risky behavior is not the answer. The good news is that there is "hope" in the word "hopeless." Instead of turning to drugs, alcohol, or anything else to numb yourselves, turn instead to God. James 4:10 says, "Humble yourselves before the Lord, and he will lift you up." Talk to God. He wants us to come to Him with our struggles and hurts. The great thing about talking to Him is that He is available 24/7. You don't need an appointment, nor do you have to worry about disturbing Him in the middle of the night. Psalm 145:18-19 says, "The Lord is near to all who call upon Him, to all who call upon Him in truth. (19) He will fulfill the desire of those who fear Him; He will also hear their cry and save them." I encourage you to reach out and purge yourself of the hopelessness and despair. God doesn't want you to live like that, and He will help you, but first, you need to have a conversation with Him. Nobody else can do this for you. People can pray for you and support you, but ultimately you need to go to Him. Tell Him your hope, fear, desires, whatever it is that you want to share. He wants to be in your life, all of it, the good and the bad. He will lead you down the right path and stay with you through all your struggles. All you have to do is call on Him.
Prayer
Heavenly Father, help us to open our minds and hearts to You so that we may come to know You in our time of need. Give us the strength to persevere through our problems and struggles. Show us Your love and mercy, and remind us that there is life and hope in our hopelessness and despair.
In Jesus' name, Amen.
Written by: Laurie Davis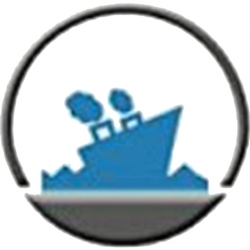 Latest posts by Laurie Davis
(see all)