LANSING, Mich. — Governor Gretchen Whitmer today issued Executive Directive 2021-02 to help bridge the digital divide by establishing the Michigan High-Speed Internet Office (MIHI) to make high-speed internet more affordable and accessible. With high-speed internet becoming a necessity in our educational, professional, and personal lives, the new office will be dedicated to coordinating and advancing the State's efforts to ensure that every home and business in our state has access to an affordable, reliable high-speed connection that meets their needs and the skills to use it effectively. Governor Whitmer announced the new office at the Dick & Sandy Dauch Club, part of the Boys & Girls Clubs of Southeastern Michigan.
"COVID-19 has only confirmed how the lack of high-speed internet access can cause too many Michiganders to struggle in their ability to engage in online learning, to use telemedicine to seek needed healthcare, to search for a new job or to take advantage of all the online resources," said Governor Whitmer. "A fully connected Michigan is essential for our state to reach its economic potential in the 21st century global economy."
Over $2.5 billion in potential economic benefit is left unrealized each year due to the digital divide. The divide includes both the hundreds of thousands of households that have not yet been reached by high-speed internet infrastructure, as well as the estimated 865,000 households that are disconnected due to the cost of subscribing to service or purchasing an appropriate device, a lack of digital skills, or other related barriers.
"Internet access is the most critical, enabling infrastructure that we can invest in. Whether you're a student, an entrepreneur, a senior citizen, a farmer, a manufacturer, a job seeker, or any other Michigander, more opportunities and resources are available to you when you and your family are connected," said Lt. Governor Garlin Gilchrist II. "There is bipartisan consensus that we need to close gaps in internet access and adoption. This is our generational opportunity to leverage the tremendous resources that are being made available at the federal level to develop the innovative partnerships that will achieve the goal of getting every home and business the high-speed connection they need."
MIHI will be housed inside the Dept. of Labor and Economic Opportunity (LEO). With its focus on aligning Michigan's economic and workforce development activities, LEO is well positioned to help MIHI develop the necessary infrastructure to bring service to each home and business in our state. MIHI will be responsible for developing the State's high-speed internet strategy and coordinating its funding and implementation. Under the directive, the department will designate a Chief Connectivity Officer to serve as head of the office.
"Expanding high-speed internet access and affordability will help ensure that Michigan remains a world leader in innovation," said LEO Acting Director Susan Corbin. "We need to make major investments to support digital inclusion and this office will be focused on leveraging every dollar available through the American Recovery Plan and other federal programs."
Gaps in high-speed internet availability, affordability, adoption, and use disproportionately impact communities of color, those in rural areas, and low-income households. Evidence demonstrates that increasing opportunities to get connected have a range of benefits, including: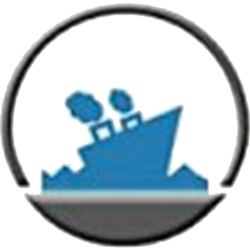 Latest posts by Staff Report
(see all)