"Bear with each other and forgive one another if any of you has a grievance against someone. Forgive as the Lord forgave you." – Colossians 3:13 (NIV)
Several years ago, I was looking around a favorite shop of mine. I saw a rather large wooden sign with the word C.O.F.F.E.E. on it. The words underneath it read "CHRIST OFFERS FORGIVENESS FOR EVERYONE EVERYWHERE." I don't know how long I stood in front of that sign, but it struck me speechless. It was as if that sign had my name on it. I am ashamed to admit this, but I struggle every day with forgiveness. I know what the Bible says about forgiving, and yet I am in constant battle with it. When others hurt me, I want to cling to my hurting heart. Matthew 6:14 tells us "For if you forgive other people when they sin against you, your heavenly Father will also forgive you." (NIV) What a powerful verse. If we can't forgive others then how can we expect God to forgive us? Forgiveness is part of our walk with God. When we can't forgive others, we are hurting ourselves and those around us. Now, whenever I hear the word coffee I automatically think "CHRIST OFFERS FORGIVENESS FOR EVERYONE EVERYWHERE." I was meant to see that sign that day. What a joy that reminder has brought me. Starting my day off right by reading and studying His Word is part of being vigilant in my daily walk with Him. Learning to forgive is crucial and a big part of that walk.
Heavenly Father, Thank you for teaching us about forgiveness. I know others struggle with it too. My prayer today is that everyone will learn to forgive themselves and others, as you would have us do. In Jesus' name, Amen.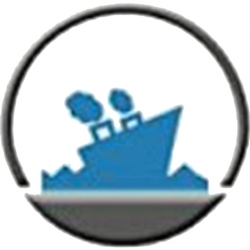 Latest posts by Laurie Davis
(see all)