Steven Cal Severance, AKA "Sevy" age 63 of Kincheloe, Michigan passed away May 3rd, 2021 at War Memorial Hospital surrounded by his family.
He was born June 20th, 1957 in Woodbury, NJ to the late Raymond C Severance and Joan Lee (Eddy) Karlson. Steve was a graduate of Newberry High School class of 1975. He served in the United States Army. He retired from the MDOC where he made many lasting friendships. A proud member of the Sault Tribe of Chippewa Indians. He was also a Member of the American Legion. He helped coach Football & Softball for Rudyard Schools.
Steven was a kind man who loved to make people laugh. He had a great singing voice and was in the Play "South Pacific" put on by the Sault Theatre workshop. His passions were classic movies and oldies music. An avid hunter & fisherman. Detroit sports were always on in his home. Lion, Tigers, and Redwings oh my.
Steven is survived by his wife: Cindy (Robbins) Severance, whom he married on March 16, 2001. Children: Steven Lee Severance of Kincheloe, Jennifer (David) Woodruff of Wisconsin, Lori Jo Severance of Kincheloe, Melanie (Jeremy) Middleton of Kincheloe, Samantha Severance (TJ Burrows) & Alyson (Leer Sobie) Norris of Albion Ml. Grandchildren: Zachery, Alex, Colten & Finn Woodruff; Christian Tolliver, Cheyenne Severance Kelsie, and Brianna Lyons; Kamdyn Causley, Landon & Malloreigh Severance, and one baby Holden due on or around his birthday. Siblings: Ray (Vickie) Severance of Hessel, Lora (Patrick) McMahon of Kincheloe, Diane (Martin) Lehto of Newberry, William Karlson also of Newberry. Special Nieces & Nephews who were in his heart, as well as great-nieces & nephews whom he adored. A plethora of cousins who were more like siblings.
He is preceded in death by his parents Raymond & Joan, his stepfather Bill Karlson, many Aunts & Uncles whom he dearly loved.
Special mention of his Border Collie Fergus, they spent every day together and had a very special bond.
Many thanks to the Doctors & Nurses in ICU at War Memorial Hospital who worked so hard. Their kindness & compassion will never be forgotten.
A memorial service will be held at 1:00 PM on Saturday, May 15th, 2021 at the C.S. Mulder Funeral Home. Friends may gather the same day from 11:00 AM until the time of service.
In lieu of flowers, donations in Steve's name can be made to St. Jude's Children's Hospital or The Chippewa County Animal Shelter.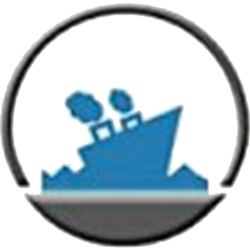 Latest posts by Staff Report
(see all)