A lawsuit filed by 16 inmates housed in the Department of Corrections was dismissed this week after a U.S. district court judge granted summary judgment in favor of Governor Gretchen Whitmer and Corrections Director Heidi Washington, the two defendants in the lawsuit.
A report and recommendation for George, et al v. Whitmer, et al (USEDM Docket No. 20-12579) was filed Tuesday by U.S. Magistrate Patricia Morris. She determined that that the lawsuit – which alleged Corrections' management of coronavirus risk for prisoners with pre-existing medical conditions at Cooper Street Correctional Facility violated their Eighth Amendment rights – should be dismissed because plaintiffs only reiterated unsupported allegations that Ms. Whitmer and Ms. Washington knew about the allegedly inadequate COVID-19 protocols and that they deliberately took no action.
"But plaintiffs do not offer evidence in support of that claim, as they must to defeat defendants' motion for summary judgment. Pro se parties cannot oppose summary judgment through mere allegations and unsworn filings; they must set out specific facts showing a genuine issue for trial through affidavits or other evidence," Ms. Morris wrote. "Instead, plaintiffs' objections reiterate their accusation that defendants have filed fraudulent evidence and committed perjury. Whether this is true or not, plaintiffs have failed to come forward with admissible evidence of specific personal involvement by Whitmer and Washington in the conduct underlying their claims. And plaintiffs have not identified any discovery that could support those claims."
An order granting motions for summary judgment filed by Ms. Whitmer and Ms. Washington, which also dismissed the case, was signed Tuesday by U.S. District Judge Laurie Michelson of the Eastern District of Michigan upon receipt of Ms. Morris's report.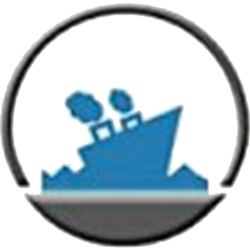 Latest posts by Staff Report
(see all)