Robin R. Bedell, 70, of Bay Mills, Michigan passed away on January 29, 2021 at War Memorial Hospital with his loving wife Kelly by his side.

Robin was born on June 30, 1950 to Henry J. Bedell and Bernice A. (Teeple) Bedell in Detroit, Michigan.

He was the 4th child of twelve children. During the summer of 1957, his father would bring him to the U.P. for a taste of the "rez life." Robin would remark the contrast in living standards at that time and how that shock scared away some of his siblings. But not Robin. Soon, Robin could be found among the group of young boys and girls as they found joy in the lakes, woods and hills of the area, cementing his love for the community.

As a young man, Robin found direction, achievement, honor and pride through his service in the US Army in 1968, as a member of the 82d Airborne Division. He became a Green Beret and a member of the Special Forces until his honorable discharge as a Sergeant First Class in 1988. He served in many locations throughout the world, including a Secret Service detail for the President. Robin accumulated many honors and recognition during his time in the Army, including the Vietnam Service Medal Ribbon, Meritorious Service Medal Ribbon, Joint Service Commendation Medal ribbon, among others. Robin received and mastered training in military communications and led several missions to set up critical communications for the military.

During his service, Robin met and married his first wife, Prapai Lamsamooth in Thailand in 1972 and they had three children; Duane, Jeanne and Sarah. All of them were born in different locations around the world.

It was around 1993 that Robin found his way back home when he moved to Bay Mills, Michigan; finding work initially as a systems analyst for Kewadin Casinos, then with Bay Mills in 1995 as its Information Systems Manager. Eventually, he became the Network Manager for the Bay Mills Community College in 2002 until his death.

Robin was a staunch advocate for education, as evidenced by his numerous degrees, including a Master of Network and Communications Management degree from Keller Graduate School of Management and a Bachelor of Science in Electronic Systems Technologies from Southern Illinois University and 7 Associate's Degrees in various disciplines. He always found time to encourage others to seek and realize their potential through education and skill development and, up until his death, he represented the educational needs of the community as the Brimley School Board President; conducting meetings while in the hospital.

On September 30, 1999, Robin married his wife, Kelly (LeBlanc) Bedell of Bay Mills and they had three children. Marvine, Holly and Arthur. There, they would make a home and life together among their extended families, finding great joy in raising their family, world travel, representing traditional teachings and values and the general pursuit of a good life supported by love and respect.

Robin had an adventurous spirit and a deep passion for life. He never took a sip from opportunity, he became soaking wet with it. He found humor in most everything and he was always willing to tell a good story whether asked or not. He enjoyed golf, riding his motorcycle, boating, skydiving, gambling and traveling. He especially liked "getting his steps in" and competing with his wife Kelly in an effort to stay physically fit. Robin relished all family occasions. He and his wife were great hosts to any visitor that came through the door and he was always willing to add his hand to any project or need within the community.

Robin is survived by his wife, Kelly and his children, Duane (Judy) Bedell, Jeanne (Crystal) Sandin, Sarah (Josh) Homminga, Marvine Bedell, Holly Bedell (Jonny Carlisle) and Arthur Bedell all of Bay Mills. Siblings, Donald, Doug, Jeanne, Lydia, Lester, Sparks and Holly and grandchildren, Robin, Cody, Xavier, Paris, Jeanne Ann, Nonah, Tyler, Serenity and great-grandchildren, Kalana and Duane. Numerous nephews and nieces, cousins and cherished friends will all miss his smile and laugh.

He is predeceased by his parents and siblings, Vicki, Henry, Vernon and Debra.

Services will be on Wednesday, February 3, 2021 at the Clark Funeral Cremation Burial Services at 113 Maple Street, Sault Ste. Marie, Michigan. Flow-through visitation will begin at 9:00am until 12:00pm, with a private traditional pipe ceremony to follow.

A Spring time burial on the Mission Hill in Bay Mills will be later announced.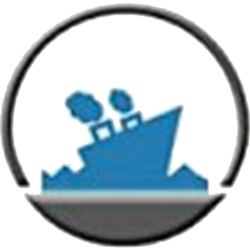 Latest posts by Staff Report
(see all)