ST. IGNACE, Mich. — Michigan State Police say a man who dragged a trooper alongside his vehicle at the Mackinac Bridge Wednesday night was arrested Thursday morning.
MSP said the Alger County Sheriff's Office in the Upper Peninsula put out a warning about the suspect, who as driving recklessly, around 7:30 p.m.
Later, around 9:30 p.m., the suspect drove up to the MSP Post in St. Ignace. A sergeant there tried to approach him, but he took off. The sergeant gave chase and eventually caught up to the suspect when his SUV was stopped at the Mackinac Bridge toll both. The sergeant used his cruiser to block the SUV, but the driver refused to turn it off.
The sergeant reached in through the window to grab the keys and turn the SUV off, but MSP says the suspect threw it in reverse, dragging the sergeant along and hitting two other cars. The SUV then crashed through the toll booth arm and took off south on I-75.
The sergeant was taken to the hospital to be treated, but had been released as of Thursday morning and was expected to be OK.
Police chased the suspect vehicle to Resort Township in Emmet County, near Petoskey, where the SUV was ditched. MSP set up a perimeter and brought in dogs. The agency put up its helicopter and called in help from the U.S. Coast Guard at Traverse City.
Eventually, authorities worked out who the suspect was and found the 47-year-old at his home in Harbor Springs around 6:30 a.m. Thursday.
He is expected to face several felony charges, though MSP did not list exactly what those were.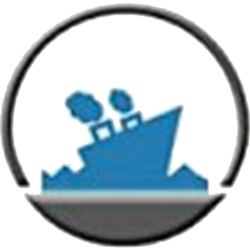 Latest posts by Staff Report
(see all)