SAULT STE. MARIE, Mich.–The suspect involved in the arson and subsequent shooting at the Sault Ste. Marie State Police Post on Sept. 6-7 has been arraigned in the 91st District Court in Sault Ste. Marie. James Kamal Itani, a 39-year-old male from Orlando, Florida was charged with several felony charges including one count of terrorism, one count of third-degree arson, 11 counts of assault with intent to murder, and multiple counts of weapons violations. Itani was arraigned on Monday. Itani was allegedly driving a silver-colored Honda CRV at about 3:30 a.m. on Sept.6. He is accused of pulling into the driveway of the MSP Sault Ste. Marie Post, pouring gasoline on several patrol vehicles and lighting them on fire.
After setting them on fire, he produced a rifle from the vehicle and proceeded to fire multiple rounds into and around the patrol vehicles. After an extensive investigation and multiple tips, the Itani was found at a location along Riverside Road in Chippewa County.
At about 1:45 p.m. Sept. 7, a search warrant was executed by the Michigan State Police Emergency Support Team. During the execution of the search warrant, police say Itani, fired gunshots toward troopers at which time troopers returned fire.
He was injured and was taken by ambulance to the hospital where he was treated for his injuries. No officers were injured in either incident.
Itani is currently lodged in the Chippewa County Jail on a $5 million dollar bond.
A motive for the crimes has not been released.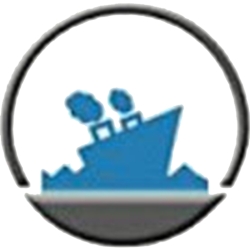 Latest posts by EUP News Staff
(see all)