Barbara Jean McLeod, age 84, of Sault Ste. Marie, MI passed away September 26, 2021, at Blodgett Hospital in Grand Rapids, MI.
Barbara was born on August 2, 1937, in Sault Ste. Marie, MI to the late Peter and Pauline (Deuman) Bourque. She graduated from Loretto High School with the class of 1956. Barbara worked at Scott's Department Store when she was younger and later she worked at Glen's Market in the Deli Department for about 15 years before retiring. She enjoyed crocheting and she knitted mittens for her family every year. She also took part in many craft shows. She spent a lot of time in her vegetable and flower gardens. She was well known for her banana bread and coffee cakes. Barbara loved spending time with family. She talked with family every night. She loved God and prayed constantly, including the 12-year Novena. Barbara was the "closest thing on earth to an angel".
Barbara is survived by her husband: Robert McLeod, whom she married on October 25, 1958, at St Joseph Parish; 4 children: Steve (Diane) McLeod of Highland Village, TX, Gary (Mary) McLeod of Sault Ste. Marie, MI, Mike (Karla) McLeod of Kincheloe, MI, and Brenda McGahey of Sault Ste. Marie, MI: 12 grandchildren: Jessica (Paul), Ian, Matt (Stephenie), Mary "Mayme" (Adam), Lance (Anne), Jordan, Michaela, Paige, Noah, Lindsey, Brandon, and Tyler: and 6 great-grandchildren: Evelyn, Milo, Parker, Charlotte, J. Rayden, and Jackson. Barbara was also survived by her siblings: Loretta (Earl) Tompkins of Muskegon, MI, Lee (Annette) Borst of Irons, MI, Daniel (Velma) Bourque of Grand Haven, MI, and Henery (Susan) Bourque of Sault Ste. Marie, MI.
A visitation will be held on Sunday, October 3, 2021, at C.S. Mulder Funeral Home from 5:00 until 8:00 PM. A funeral mass will be held at 10:00 AM on Monday, October 4, 2021, at St Joseph Catholic Church. Burial will be at Oaklawn Chapel Gardens.
In lieu of flowers, memorials may be left to St. Joseph Parish.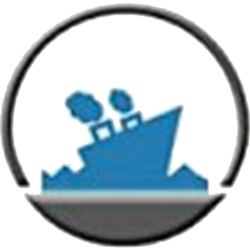 Latest posts by Staff Report
(see all)