With deepest sorrow, Dane Andrew Norburn, age 29, joined the angels Monday night, September 13th, 2021. He was born January 20, 1992, in Petoskey, Michigan, beloved son to Melanie Norburn.
Dane's childhood was spent in Grand Haven, Michigan until he turned the age of sixteen, and moved to St. Ignace to live with his grandmother, Donna DesJardins. With hard work he graduated from LaSalle High School in 2010. He enjoyed the many gifts life had to offer, but Dane always had a passion for snowboarding. Melanie, Donna, and Dane attended the X Games in Aspen, where Dane had the privilege to meet and ride with his idol, Shaun White. Perfecting his craft, Dane spent every winter moment snowboarding at Nubs Nob in Harbor Springs, Michigan, although his love for the snow brought him to Colorado many more times.
Dane's life will be remembered and passed on by his mother Melanie; sisters, Marah Gallagher, and Giana Norburn; grandmothers, Donna DesJardins and Cindy Oliver; aunts, Ginger Valentine and Jennifer Oliver; uncles, Andy Valentine and Nick Oliver; and cousins, Leisa, Tanner, Landon, Drew, Reid, Rocco, and Camryn.
Dane rests with his grandfather, Richard Oliver, along with his great grandmothers, Mary DesJardins and Ruth Oliver, waiting to one day greet their family once again.
The family will be having a private service, however they thank everyone for their sympathy and condolences during this tough time.
Memorial Contributions in Dane's memory can be made to the Mackinac Animal Aid Association P.O. Box 71, St. Ignace, MI, 49781.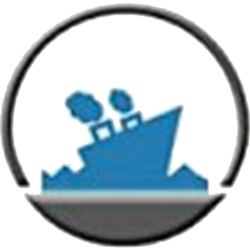 Latest posts by Staff Report
(see all)