F. Elaine Perron, age 92, of Sault Ste. Marie, Michigan, peacefully passed away early Sunday morning, April 25, 2021, with her children by her side, under the care of McLaren Hospice in Petoskey, Michigan. Elaine was born on October 7, 1928 in Munising, Michigan to the late Clifford and Ruth (LaBrecque) Daniels. Elaine graduated from Superior Township High School in Brimley with the class of 1947. After graduation she moved to the Soo and eventually started working at Montgomery Ward for many years. On June 17, 1950, at St. Mary's Church, Elaine married the love of her life, Ernest Perron. In 1966 she went to work as the Church Secretary for St. James Episcopal Church, where she retired after 23 years of work.

Elaine loved to cook and bake for large family gatherings, watching the boats and freighters on the St. Mary's River, taking care of the many flowers on her porch, and in later years, people watching while sitting on her porch swing. Elaine also loved to play bingo and decorate her house for all the holidays, there was never a sweet she ever met that she didn't like, but most of all go to any event or family function that involved her granddaughters or great-grandchildren. She and her husband enjoyed camping for many years, as well as rolling meatballs at the Christopher Columbus Hall for the monthly spaghetti dinners. Elaine was a member of St. Mary's Church and the Altar Society for many years.

Elaine was preceded in death by her parents, her husband of 56 years, Ernie; her seven brothers and sisters; Claude (Donna) Daniels, Melvin (Dorothy) Daniels, Lois (Francis) Esson, Lona Magalanes, Randy Daniels, and infant twins, Donald and Reva Daniels. Surviving are her son, Steve, of Sault Ste. Marie; her daughter Rhonda (Dale) Hoornstra, of Sault Ste. Marie; her granddaughters, Kirstyn (Robert) Beaulieu of Sault Ste. Marie; and Staci (Chad) Palo of Rudyard; her great-grandchildren, Evan (Betsy) Kyle of Loveland, Colorado; Emily Wilson of Sault Ste. Marie; and Brynn and Iyla Beaulieu of Sault Ste. Marie; and her brother, Ron (Chris) Daniels of Brimley. According to Elaine's wishes, cremation and a private family burial in Oaklawn Chapel Gardens, with Father Nick Thompson officiating, is planned. Clark Hovie Galer Funeral Home assisted the family. Donations may be sent to St. Mary's Church, 377 Maple Street, Sault Ste. Marie, MI 49783, or St. Mary's School, 360 Maple Street, Sault Ste. Marie, MI 49783.
To send flowers or a memorial gift to the family of F. Elaine Perron please visit our Sympathy Store.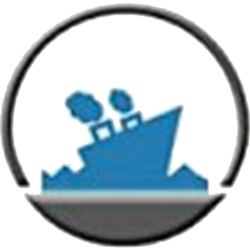 Latest posts by Staff Report
(see all)