"The Lord says, 'I will guide you along the best pathway for your life. I will advise you and watch over you.''' – Psalm 32:8 (NLT)
I'm sure there have been times when you've been driving down an unfamiliar road, and suddenly you're not quite sure if you're headed in the right direction. Isn't that just like life? We all need direction in our lives, and yet some of us don't know if we're headed the right way. The only way to be assured that the direction you are headed in is to study God's Word, and live accordingly. Proverbs 3:6 (NIV) says, "in all your ways submit to him, and he will make your paths straight." When a person doesn't follow God and His commandments, it is like driving down the freeway on the wrong side of the road. There are consequences for heading the wrong way. Proverbs 16:9 (NKJV) says, "a man's heart plans his way, but the Lord directs his steps." Ask Him if what you are doing and where you are going is pleasing to Him. If it isn't pleasing to God, then you need to change direction. We find out how to do that by reading and studying His Word. You wouldn't go on a long road trip without first plotting the course and knowing which roads to take to reach your destination. It's the same thing with your eternal life. You may think there are many ways to get to Heaven, but John 3:3 (NIV) says, "Jesus replied, 'Very truly I tell you, no one can see the kingdom of God unless they are born again.'" God gives us His direction throughout His Word. To chart your life's course, and to heed His direction, open your Bible. Study the road map that He has given us for eternal life. You can't get there if you don't know the way.
Prayer
Heavenly Father, I pray for those who are seeking direction in their lives, that they may come to You, and know You intimately. Our relationship with You is the most important relationship that we can ever have. Teach us that Your direction is always correct and that You will never lead us astray. Amen.
Written by: Laurie Davis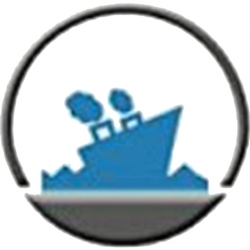 Latest posts by Laurie Davis
(see all)