George E. Eicher, age 69, of Sault Ste. Marie, Michigan, passed away peacefully Friday morning, January 8, 2021, at home. George was born in Detroit, Michigan, on April 6, 1951, to George R. and Eva (Sebastian) Eicher. Although beating Non-Hodgkin's Lymphoma, he suffered with other many health issues, especially during the last fourteen years.
George graduated from Sault High School with the Class of 1969 and he thoroughly enjoyed attending his 50th Class Reunion, especially because he could attend with his wife and best friends from childhood, Roger and Donna.
George met the love of his life, Deb, in 1967, and they married on December 11, 1971 at St. Joseph Church in Sault Ste. Marie. They have one son, Daniel (Cindy) and a grandson Ryan. Ryan was his papa's "ray of sunshine" from the moment he was born.
George worked for the Sault Tribe for 35 years in the Human Resources Department and with the Elders Programs. He was a member of the Sault Ste. Marie Tribe of Chippewa Indians, the Christopher Columbus Hall, and the St. Joseph Church in Sault Ste. Marie.
George enjoyed reminiscing with his fellow Sault High baseball coaches, Tony, Lou, Bill and Dave, about their good old coaching days and their working with all of their good kids. Lifetime friendships still remain from the boys he coached. He played softball for many years and was known to "hit a few out" and then came the Monday night golf league, same guys, different sport!
George's most recent pastime he never missed, if possible, was his daily afternoon cup of coffee at Penny's Kitchen with his bud, Leon and whoever else happened to join them at their table.
George is survived by his wife, Deborah; son, Daniel (Cindy) Eicher; and grandson, Ryan; step-grandchildren, Cassondra (Steven) Nichols, Terri (Aaron) Stephens, Kody Moiles, Kierra Green and Austin Green; and five great grandchildren; sister-in-law, Danna (Tom) Sherman Brimley, Michigan; and brother-in-law, Tom (Dana Langton-Ruth) Savoie of Indiana.
George was preceded in death by his parents, George and Eva Eicher; his father-in-law and mother-in-law, Henry and Audrey Savoie.
George will be missed by so many. Deb says, "Rest in Peace My Love".
Due to COVID-19, private services will be held at a later date.
Clark Funeral Cremation Burial Services in Sault Ste. Maire, Michigan is serving the family. Condolences may be sent to the family at www.rgalerfuneralhome.com.
To send flowers or a memorial gift to the family of George Eicher please visit our Sympathy Store.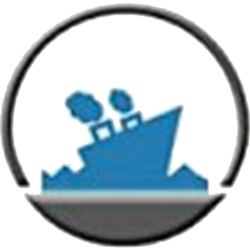 Latest posts by Staff Report
(see all)