Ronald Lee Franklin, age 83, of Sault Ste. Marie, MI, died on December 16, 2020 in Sault Ste. Marie, MI. He was born on July 23, 1937 in Trenton, MI, to John Franklin Sr. and Eldred (Gordon) Franklin.
Ronald grew up in Trenton. After graduation from Trenton High School, he joined the United States Air Force and proudly served as a medic. He finished his Air Force Tour in 1964 and went to work for UPS. He met Helen Vos delivering packages to where she worked every day. They were married on November 28, 1981 and made their home in Garden City, Michigan. Ronald retired from UPS in 1985 and took over his parents' resort, Franklin Resort on Neebish Island. They sold the resort in 2002 and retired to a home on Riverside Drive.
Ronald was a member of the NRA and enjoyed hunting deer and birds.
Ronald is survived by his wife Helen; stepsons Bob Vickers of Sault Ste. Marie and George Vickers of Miami, FL; daughter Connie Franklin of Redford, MI; grandchildren Melanie Franklin, Holly Franklin, David Franklin, and Shonna Vickers; brother John Franklin of Canby, OR; sister Mary Lou (Dave) Adams of Canby, OR; and brother-in-law Paul Vos of Sugar Island, MI.
Ronald is preceded in death by his parents; his son David; his daughter-in-law Tammy; and his sister-in-law Peggy.
A memorial service will be announced at a later date.
To send flowers or a memorial gift to the family of Ronald Lee Franklin please visit our Sympathy Store.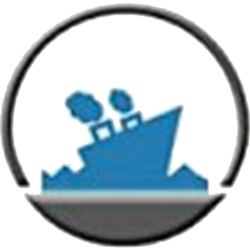 Latest posts by Staff Report
(see all)