William "Billy" David Killips, age 34, of Sault Ste. Marie, Michigan passed away Sunday afternoon, May 3, 2020, at War Memorial Hospital.
Billy was born on November 18, 1985, in Sault Ste. Marie, MI to Frank and Lisa (Sparks) Killips, Jr. He graduated with the Sault High Class of 2004. Billy was a member of the Sault Tribe of Chippewa Indians. Billy enjoyed movies, online gaming, and he loved kids. He loved spending time with his nieces and nephews and being with his friends. He particularly enjoyed "Sunday Fun Days", and was a very giving man. Pizza was his favorite food. It's hard to sum up the life of a person as incredible as Billy Killips in a few short paragraphs. Billy loved hanging out with his good friends and spending time with his family. He worked at Pure Country Restaurant and was loved by all his coworkers and friends. Anyone who knew him was always rewarded with a friendly smile or a funny comment. He had a positive attitude that was often envied and he always thought of others first. He was hard working, selfless, honorable, hilarious, and kind. He will be greatly missed by everyone who was lucky enough to know him and will be remembered and bestowed in all of our hearts forever.
Billy is survived by his parents: Frank and Lisa Killips, Jr.; his fiancée: Krystal Willis and her boys: Tanner and Tatum, all of Sault Ste. Marie, MI; his brothers: Frank J. Killips, III, Jesse J. Killips both of Sault Ste. Marie, MI; a grandfather: John Sparks of Sault Ste. Marie, MI; a grandmother: Charlene Johnson of Clare, MI; and seven nieces and nephews: Zach, Amanda, Logan, Kaleb, Frankie IV, Adalie, and Donovan.
Billy was preceded in death by a grandmother: Isabelle (Martin) Sparks; and a grandfather: Frank Killips, Sr.
A memorial service will be held at a later time, date to be announced. In lieu of flowers, memorials may be left to help with funeral expenses.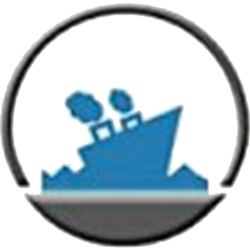 Latest posts by Staff Report
(see all)