Wayne Robert Trumbley, age 76, of Sault Ste. Marie, Michigan passed away on May 20, 2020 at his home. He was born October 7, 1943 in Sault Ste. Marie, Michigan, to Joseph and Agnes Trumbley.
Wayne enjoyed gardening, visiting with friends and family, and going for drives. He worked road construction for many years then worked at Soo Line Railroad until it was bought out. Wayne then worked the remaining years at Pickford Building Center.
Wayne is survived by his children, John (Kim) Peffers of Cedarville, MI, Jerry (Lynne) Peffers of Dafter, MI, and Melissa (Roger) Line of Sault Ste. Marie, MI; son in law, Steve Colvin; brother Everette (Joy) Trumbley of Sault Ste. Marie, MI; grandchildren Stephanie (Mike) Stefanski of Sault Ste. Marie, MI, Nathan (Sarah) Peffers of Big Rapids, MI, Joie (Eric McCord) Peffers of Pickford, MI, Brandon Line of Big Rapids, MI, and Jillian Line of Sault Ste. Marie, MI; great grandchild, Troy McCord; many step grandchildren and nieces and nephews.
Wayne is preceded in death by his parents, Joseph and Agnes Trumbley; wife, Catherine "Sue" Trumbley; daughter Rebecca "Becky" Colvin; brothers, Earl Trumbley, Leanard Trumbley, Ervin Trumbley, Lawrence Trumbley, and Clarence Trumbley; sisters, Helen Goetz, Marie Johnston, Marguerite Johnston; brother in law, John Wilkie; sister in law, Beverley Daley; and father and mother in law Ernest and Lucille Wilkie.
Wayne's family would like to give a special thanks to Austin and Marge Johnston, Rich and Susie Burtt, and Tom and Bev Trumbley.
Mass of Christian Burial will be Friday May 29, 2020 at 1:00pm at Oaklawn Chapel Gardens in the Chapel with Father Michael Chenier officiating. Final resting place will be Oaklawn Chapel Gardens. Memorial contributions may be sent to St. Joseph's Catholic Church, 1101 Minneapolis St, Sault Ste. Marie, MI 49783 or Hospice of the E.U.P., 308 W. 12th, Sault Ste. Marie, MI.
Clark Funeral Cremation Burial Services assisted the family with arrangements. Online condolences may be left at www.clarkbaileynewhouse.com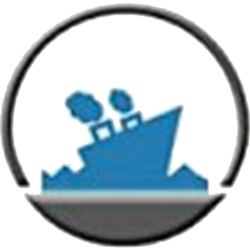 Latest posts by Staff Report
(see all)