Damaris A. Jewell took her heavenly dance with Jesus 4/20/20. Family was by her side in spirit & body. Born 5/22/23 in Pontiac, MI to Wilber G. Rowston & Damaris A. Brewster Rowston, she was a 12th generation descendant of Wm. Brewster from the Mayflower. Damaris was raised in the Congregational Church, #4 of 4 children. Her upbringing was during the Great Depression instilling her with grounded values, routines, and a deep appreciation for necessities.
Damaris married her childhood sweetheart, Robert A. Jewell, DVM 3/8/47, shortly after graduating from Michigan State, she with her associate's degree in Home Economics. They crossed the Straits of Mackinac on a ferry, with everything they owned packed into two cars, to begin their lives in Pickford, MI, where she helped Bob run his fledgling country veterinary practice as she also ran the home front, from 1947 – 1955. This was where they had their first two children. Spring of 1955 they moved their family & Bob's practice to Mackinac Trail in the Soo, where they both lived the remainder of their lives. Children # 3 – 7 were welcomed into the family making for some very busy times.
Damaris was the "Rock of Gibraltar" for most all who were privileged to have known her. She was steady & grounded in all that she did, acting as a wonderful mentor, friend & role model. She LOVED to square & ballroom dance with Bob. They were members of the "Motivators" dance club making many good friends along the way. Damaris supported several different causes, including being a Camp Fire Girls Leader, a faithful member of the 1st United Presbyterian Church of SSM, as well as her constant support of Bob with his commitments in Boy Scouts of America. She was the ultimate "Betty Crocker", as many can attest to her excellent cooking & baking results.
Her classy, graceful eloquence and great appreciation for family were indicative of her humble, cheerful & consistent nature. Her mantra was to live by the "Golden Rule".
Damaris was preceded in death by both parents, her brother & 2 sisters as well as husband, Robert. Also welcoming her home to heaven were 2 sons: Wade Robinson Jewell (10/22/96) and Marc Rowston Jewell (12/14/59). Her surviving family are: Chad H. (Dianne) Jewell, Dana B. Jewell, Catherine (Andrew) Archer, Patricia Jewell, Derek (Karen) Jewell & Wade's widow, Peggy (Riddle). Grandchildren: Levon (Dana), Abby (Josh) Danko & Sam (Wade), Adam & Aubrey Archer (Catherine), Marc (Davia) & Chad Daniel & Joshua (Derek), as well as sweet Great Grands Jenna & Jarren (Marc).
A special THANK YOU to the compassionate caregivers from Community Action. Their Wonderful support system was greatly appreciated and needed.
Any Donations can be made to either the Chippewa Luce Mackinac Community Action Agency, In-Home Services Program, 524 Ashmun St., Sault Ste. Marie, MI, 49783 OR to the 1st United Presbyterian Church of SSM @ 555 Bingham Ave., Sault Ste. Marie, MI, 49783.
Damaris was cremated and a Christian graveside service will take place later.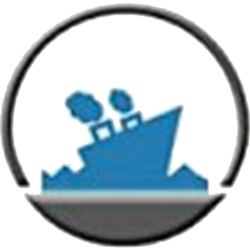 Latest posts by Staff Report
(see all)