My favorite pastime is reading. I keep an ongoing list of books ordered at the local library. Every week I go online and order the books that I want. I love that I can browse and order books from the comfort of my home.
I've been a reader from a very young age, and whenever I was out of books, I read the newspaper. As a little girl, in Sunday school, I was often asked to read a Bible verse or two, but I usually ended up reading more. I guess I didn't want to stop. One time, my Sunday school teacher called my mom to ask her if she was aware of how well I read the Bible. I do know that after that phone call, there was an extra bounce in my mom's step and a smile on her face whenever she saw me with my nose in a book – especially my Bible.
I remember the first book that I read that angered me. When I was little, my cousin, Lynn, had given me the book "Cinderella" for Christmas. This particular copy of the book looked like a coffee table book. It was a large book with lots of pictures, and the cover was shiny, the kind that you can easily wipe off. As I read the book, I fell in love with Cinderella and Prince Charming, but that awful stepmother and those terrible stepsisters angered me. I couldn't understand, at such a young age, why people would treat each other that way. It was very different from the way I was being raised.
I also remember the first book that made me cry. It was "Love Story." I was in Kresge's waiting in line at the register one day, and there it was on the circular book rack. What caught my eye were the colors on the cover. If I remember correctly, the letters were red and green on a partial blue background. They were large and vibrant. I eventually bought the paperback version. I never realized until I read that book how wrapped up my emotions became while reading it. I cried through that book, and when I was done, I knew books would be a part of my life forever.
There is something about a book that makes me feel happy and content. There have been times in my life that books have been a lifeline for me. During difficult times I know that I can open a book and escape for a while.
Reading for me is like traveling the world without leaving home. I get to visit intriguing and amazing places, meet interesting people, and delve into the inner being of a stranger's life; laughing and crying along the way.
Books can teach us things. They can give us hope, laughter, and insight. They inform and enlighten. They can provide knowledge, challenge us, and enrich our lives emotionally, culturally, and spiritually.
I get excited when I open a new book. It's like opening an unexpected gift not knowing what's inside. There is a sense of anticipation and excitement in turning each page. I always read at night, before I go to sleep. It's very relaxing, and it's when I have the most time to enjoy it. Sometimes I read for hours and wake up very groggy in the morning. That's how much I enjoy reading.
I don't read books on a device. I'm very old-fashioned that way. There's something about holding a book and seeing it sitting on a table or a bookshelf that brings a smile to my face. There is a feeling of coziness that comes with a book, especially in autumn and winter, when I sometimes make an exception to reading only at night. Often you can find me with a cup of tea or hot chocolate, curled up on the sofa, or in my dining room, where I can watch the autumn leaves blow across the lawn. In winter, when the winds are howling and the snow is blowing, it's fun to cover up in one of my grandmother's quilts while reading a book. It's a soothing feeling that helps me to relax, unwind, and de-stress.
Books make me feel things. They leave an impression on me, and they encourage my dreams. They have seen me through health issues, grief, and disappointments. They encourage me to keep putting one foot in front of the other, and they give me company when I feel alone.
But I think the most important thing that books have given me is hope. Not only for myself but for children everywhere, that they too will find their hopes and dreams by reading. I hope that parents and grandparents will encourage their children and grandchildren to read. It's a great time to go online at https://bayliss.ploud.net/ and browse the books. More than likely you may be changing a child's life and making an impact on them for the rest of their lives.
Written by: Laurie Davis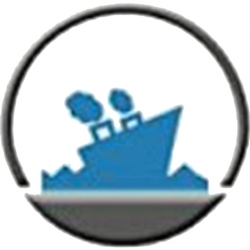 Latest posts by Laurie Davis
(see all)