Janice Margaret Wyers, age 91, of St. Ignace, Michigan, passed away Saturday, July 3, 2021, at Ball Hospice House in Sault Ste. Marie, Michigan. She was born March 10, 1930, in Eugene, Oregon, to James and Kathleen (Watson) Melton.
Although she was born in Eugene, Janice lived in Wicopee, a small railroad town, accessible only by rail. She moved to her mother's hometown of Sault Ste. Marie, Michigan, at the age of two, after the death of her father. Her mother's remarriage to Oliver Cummings brought them to St. Ignace. Although her stepfather, Oliver was always just "Pa". Janice graduated from Ursuline Academy in 1948. She married David Asa Wyers on April 5, 1949. They were married for 37 years. He preceded her in death in 1986. Janice worked at St. Ignatius Catholic Center for many years, retiring when Dave became ill. After his death, she worked for Chuck and Rae Tamlyn at Curio Fair, not retiring until her 80's.
Janice enjoyed golf and bowling. Her faith was a huge part of her life. In her later years, she enjoyed crossword puzzles, knitting, and nightly Jeopardy shows with her daughters. She also very much enjoyed her weekly poker games with the girls, Georgiana Savard, Bev Fraser, and Joyce Halitsky. Although deathly afraid of birds, she nonetheless enjoyed watching the feeders in her backyard that her boys kept filled – while she was safely inside. She was extremely bright and had a quick wit with a very "Gary Larson – Far Side" sense of humor.
Janice is survived by seven children, Kathleen (David) Savard, Marjorie (Dennis) Miller, Sara (Edward) Fisher, David (Patricia) Wyers, Richard (Cherri) Wyers, Tom (Francie) Wyers, and James (Melissa) Wyers; grandchildren, Brian and Brendan Savard, Denny Miller, Kaydee and Ted Fisher, Erin, Michael, Callie, Melissa, Matthew, Olivia, Joey, Hanna and Nick Wyers; and great-grandchildren, Asa, Ezra, Cubby, Clark, Charlotte, and Easton.
Janice was preceded in death by her husband, David Wyers; granddaughter, Stephanie Savard; and sister, Kathleen Louise Melton.
Services will be held Thursday, July 8, at St. Ignatius Catholic Church in St. Ignace. Visitation will be held from 9:30 AM until 11:00 AM. Mass of Christian Burial will be celebrated at 11:00 AM.
Burial will be in St. Ignatius Cemetery in St. Ignace.
Memorial contributions may be made to Ball Hospice House, Hospice of the EUP, 308 W 12th Avenue, Sault Ste. Marie, MI 49783.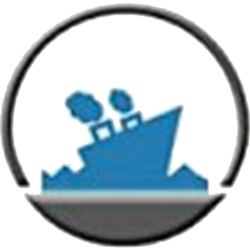 Latest posts by Staff Report
(see all)