Eva Susanna Mohr, age 94, of Sault Ste. Marie, Michigan passed away at the home of her daughter in Escanaba, Michigan on Wednesday, June 2, 2021, at 4:15 pm
Eva was born on April 1, 1927, in Ida, MI to the late Irving and Dora (Benore) Karns. She was a graduate of Dundee High School with the class of 1944. She married Jerry Mohr on November 14, 1947. Eva was a member of Faith Lutheran Church, MARPS, Senior Citizens of Chippewa County Co., and the Camp Fire Girls Organization. In her younger years, she worked at Collin-Norton and Company Stock Exchange in Toledo, Ohio. She also worked for the Sault Area Schools for many years. Eva's first love was her church. She was very active in her church and her faith was strong. Also, she would do anything for her family. This took the form of any support that was needed. She was available whenever she was needed and simply showed unconditional love. She enjoyed quilting, yard work, and visiting with friends.
Eva is survived by her 3 daughters: Teri DePlonty of Escanaba, Susan (Ken Krentz) Mohr of Rapid City, and Betty Fallstich of Crownsville, MD; 5 grandchildren: Michael (Agnes) DePlonty, Alan (Stacey) DePlonty, Jessica, Erich, and Chelsea Fallstich; 5 great-grandchildren: Anthony Fallstich-Kumar, Marin, Evan, and Jenna DePlonty and Georg and Eva DePlonty; and a sister-in-law, Janet Mohr of Berkey, Ohio.
Eva was preceded in death by her parents, her husband, 2 brothers: Arthur and Irving Karns.
A private family funeral service will be held at 4:00 PM on Tuesday, June 8, 2021, at Faith Lutheran Church. Friends may visit the church that same day from 3:00 until 4:00 PM. Following cremation, internment will be at Faith Lutheran Memorial Garden.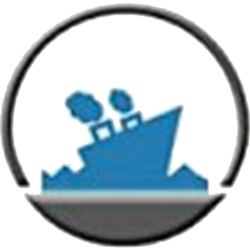 Latest posts by Staff Report
(see all)