Robbins "Bob" Bailey, age 96, of Drummond Island, Michigan, passed away peacefully on April 20, 2021 at Harbor View Assisted Living in DeTour Village, MI. Bob was born on June 17, 1924 to Frank and Myrtle Bailey and the family included siblings: Francis, Helen, Blaine, Warren, and Cornelia.
Bob was raised in both DeTour and Drummond Island and graduated from DeTour High School in 1942. In March of 1943, he joined the Navy and served as Machinist's mate second class aboard the USS Trenton in the Pacific. After his discharge in March 1946, he returned to DeTour/Drummond area where he married Verna Anderson June 21, 1947. He attended Lake State College in Sault Ste. Marie, MI. After college, he went to Flint, Michigan with the intentions of becoming an engineer at the tank plant in Grand Blanc but reconsidered and got his carpenters union card and worked in construction until his retirement in 1987. His love and skill for construction was demonstrated with building the family home in Flint; a home on Drummond Island for his daughter, Janice and husband Bob Newell; a retirement home on Drummond Island for himself and Verna; a home in Racine, WI with his son, Frank and wife Terrie; a home in Williamsburg, MI for his daughter, Jolene and husband Mike Hine; and the last home he built was a retirement home on Drummond Island for Jolene and Mike.
Bob loved to work in his yard and garden as well as in the woodshop with his son Frank building various cabinetry and furniture for family and friends; but his favorite activity was having pancake suppers or fish fries with family and friends, especially on the south shore of Drummond. He was an active member in the Lutheran Church, Lions Club and Moose Lodge on Drummond Island.
Bob is predeceased by his wife Verna; daughter, Jeannine and son-in-law Marshall Bailey; daughter, Jolene and son-in-law Mike Hine: and daughter-in-law Terrie Bailey.
Bob is survived by his children, Janice (Bob) Newell of Drummond Island and Frank 'Buz' (Linda) Bailey of Racine, WI.; grandchildren, Bob (Vanessa) Newell Jr. of Belleville, MI, Debbie (Jeff) Roberts of Big Rapids, MI, Matthew Bailey, Tim (Kayla) Bailey, and David (Zsanelle) Bailey all of Racine, WI; great-grandchildren, Anna, Luke, Emma, and Jenna Roberts, George and new baby boy Bailey due in August. He is also survived by his brother, Warren Bailey of Canadian Lakes and Drummond Island, MI.
A celebration of life will be held July 2, 2021, at 2:30 PM at the Drummond Island Cemetery.
In lieu of flowers, the family suggests donations to Harbor View Assisted Living of DeTour Village C/O SHSS; 1501 West 6th Ave, Sault Ste. Marie, MI 49783; Drummond Island Ambulance Corps, P.O. Box 225, Drummond Island, MI 49726 or DeTour Village Ambulance Corps, P.O. Box 397, DeTour Village, MI 49725
To send flowers or a memorial gift to the family of Robbins Edgerton Bailey please visit our Sympathy Store.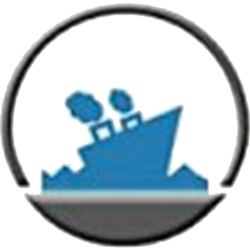 Latest posts by Staff Report
(see all)