Paul Francis Opalka, age 65, of Goetzville, Michigan, died on April 18, 2021, in Petoskey, Michigan. He was born on September 14, 1955 in Sault Ste. Marie, Michigan, to Lawrence Francis and Rosemary Jean (Maciag) Opalka.
Paul was a lifelong resident of Goetzville. He graduated from DeTour High School in 1973 and started working on machinery. Over the years he worked for Soo Coin, Robinson Fence Company, Drummond Dolomite, Postula Auctions, and Raber Township.
Paul enjoyed hunting, fishing, attending auctions, and collecting antiques and WWII memorabilia. He also played softball for many years, enjoyed working on antique John Deere tractors, and was an avid Tiger fan.
Paul is survived by his mother, Rosemary Opalka; sisters, Jean Opalka of Sault Ste. Marie and Amy (David) Devine of Texas; brothers, Tim Opalka and Duane Opalka, both of Goetzville; and nieces and nephew, Tasha, Tessa, and Jake.
Paul was preceded in death by his father, Lawrence Opalka; sister, Diane Frankovich; niece, Jamie Frankovich and twin niece and nephew, Jennie and Scott Frankovich; and by his beloved dog, Alvin, his constant companion through his health troubles.
Services will be held on Thursday, April 22, 2021, at Galer Funeral Homes & Cremation, 24549 S M 129, in Pickford, Michigan. Visitation will be held from 12:00 Noon until 2:00 PM with the funeral service to follow beginning at 2:00 PM.
Burial will follow the service at St. Stanislaus Cemetery in Goetzville.
Condolences may be sent to the family at www.rgalerfuneralhome.com.
To send flowers or a memorial gift to the family of Paul Francis Opalka please visit our Sympathy Store.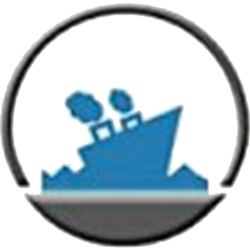 Latest posts by Staff Report
(see all)