Ellen Isabel Salo, age 82, of Sault Ste. Marie, Michigan passed away early Monday morning, April 19, 2021, at the Hospice of the EUP – Hospice House.
Ellen was born on November 23, 1938, in Sault Ste. Marie, Michigan to the late Theodore G. and Elaine E. (Parker) Duescher. Ellen was a graduate of Sault High School with the class of 1956. She worked as a Home Health Aid for Chippewa County Health Department. She had also worked as a cashier at Neville's and the Co-op and for J.C. Penny and Sears Catalog Department. Ellen loved working with the public, she also enjoyed working with her hands: crocheting, knitting, cross-stitch, and ceramics. Her grandchildren and great-grandchildren were her pride and joy. She also loved spending time with her dogs: Corky and Rocco.
Ellen is survived by a daughter: Beth Ann (Floyd) Cryderman of Sault Ste. Marie, MI: eight grandchildren: Forrest Cryderman, Floyd Cryderman, Jr., Jazz Salo, Robert Cryderman, Jennifer Love, Levi Jollineau, Faith Cryderman, and Scott Meyer: four great-grandchildren: Onelle Cryderman, Anja Cryderman, Isaac Cryderman, and Willow Salo. Ellen is also survived by stepbrothers: Frank P. Bumstead and Teddy Duescher both of Michigan; a cousin: Mary (Parker) Brooks; and her good friends and neighbors: Chuck and Andrea Knipe.
Ellen was preceded in death by her husband: Robert W. Salo whom she married on February 2, 1957, at the 1st United Presbyterian Church and lost in 2002. Ellen was also preceded in death by her parents, her stepfather: Clinton Bumstead; and two daughters: Bonnie and Mary Ellen Salo.
Cremation has already taken place according to Ellen's wishes. A celebration of her life is being planned for a future date. A special thank you to Hospice of the EUP for their loving care. In lieu of flowers, please make memorial donations to them.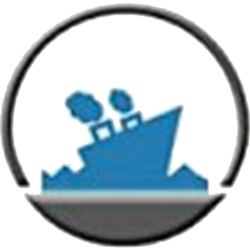 Latest posts by Staff Report
(see all)