Earl passed away at his home on April 14, 2021 at age 88 with family by his side. Earl (Pete as called by many) was born on April 16, 1932 on Drummond Island, the son of Clifford and Beatrice Bailey, and was a lifelong resident. He was raised in a family of four brothers and four sisters: Fred, Marshall, Norm, Frank, Alda, Wilda, Myrtice and Cornelia.
Earl was married to Donna Mae Socia on 9/23/50. Donna preceded Earl in death on September 7, 2020. They remained married nearly 70 years and together they had three sons – Louis (deceased 1953), Russell (deceased 2002) and Ronald Bailey (Drummond Island). Daughter in law is Mary Bailey (Drummond Island). Grandchildren include Mark Bailey (Jackson, MI), Miranda Bailey-Quick (Gaylord, MI), Marita Bailey (Sitka, AK), Andrea Gautraud (Muskegon, MI), Clifford Bailey (Kinross, MI) , Aaron Bailey (Corpus Christi, TX), along with twelve great grandchildren.
Main priorities for Earl were his love for family and for Drummond Island. During his life on Drummond Island, he served as Drummond Island Township Board Trustee for 49 years and had firsthand involvement in many of the projects beneficial for the growth and development of
Drummond Island.
Earlier years found Earl as a little league coach, a boy scout leader, was a member of the volunteer fire department and served on the ambulance corp. Earl was a Charter Member to Drummond Island Lions Club receiving several awards and recognition for his active involvement. He worked at Drummond Dolomite Quarry as mechanic and electrician and worked as caretaker for Quarry Island and Long Island for a number of years. He loved working on projects in his own garage where he believed he could fix just about anything and usually did so. He loved to fish, hunt deer and hunt ducks. He will truly be missed by his family and as a part of the Drummond Island community.
Both Earl and Donna will be placed in the family cemetery plot on Drummond Island at a later date with a family gathering.
A Funeral Service will be held on April 24, 2021 at Lighthouse Christian Church on Drummond Island at 11:00 AM.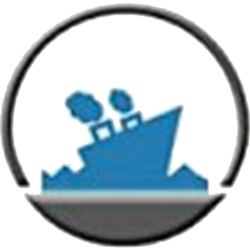 Latest posts by Staff Report
(see all)