Carl August Bucht passed away suddenly at his home on Drummond Island MI, on Monday, April 19, 2021. He was born on December 18, 1940 in Sault Ste. Marie MI to Hilka Heinonen Bucht and Sune August Tapani Bucht. Carl was a life-long Island resident with deep ties to many Islanders through family and friendship. He graduated from Detour High School and briefly attended Lake Superior College before marrying Bonnie McInnes in December 1960. The couple joined his brother-in-law NE "Ike" Isaacson who was building Okauchee Lake near Oconomowoc, WI where they welcomed their first child, Carlene. After the lake's completion the family moved back to Drummond where they bought Schrader's Bakery, which became the B & C Bakery and Restaurant. Their son, Michael, was born shortly thereafter, with daughter, Kelly, arriving several years later.
While owning the Bakery Carl worked a short time at the Drummond Island Quarry, then as the driver of Sune Bucht Freight line, where he brought goods, liquor, and perishables along with lumber, cement, dry cleaning, furniture, and whatever else Islanders required.
After selling the Bakery, Carl worked at various jobs, hauling cement, timber, large items for the Drummond Island quarry, and putting in docks. His wife, Bonnie, was especially proud that Carl could take on almost anything, no matter how unfamiliar, and succeed in fixing/getting the job done. He could be butcher, tend bar, make bread, pies, sausage, wine, and smoked fish, raise and butcher pigs, wrangle animals (most often his escapee pigs), raise bees, and teach children how to shift a semi. Carl often gave Soo-roundtrip semi rides to less fortunate Islanders. He volunteered with the fire department and drove school bus to the Shrine Circus. He sold and raced snowmobiles and was owner/operator of a laundromat. He enjoyed his large garden and canning, teaching his children, other's children, nieces, nephews, and grandchildren to hunt, fish, swim, drive, and harvest firewood. His final job – until COVID – was evening closing of Sune's IGA Market – established by his grandparents, now passed down to his daughter, Kelly and her family. Lately Carl enjoyed jigsaw puzzles, cowboy movies, and fielding any-and-all requests for needed wisdom/tractor/tools/vehicles. He was a sometime member of the Teamsters Union, Lions Club, D.I. Golf Club, and Moose Lodge.
Carl survived many adventures: enduring a capsized boat, falling through the ice while skating, being hit by car while on a snowmobile, a plane crash on the Island's far east side, spending a snowy April overnight until found by Islanders, rescued by Airforce helicopter, spending three months in hospital with a broken back. He suffered severe burns, carotid artery surgery, aortic aneurysm surgery (estimated 2% survival rate), subsequent intestinal surgery, resulting in hernia surgery, falling through the ice – again – snowmobiling, and ongoing kidney cancer. Carl saved two men's lives in separate instances. He cherished his family, his many, many friends, good stories, and sharing beers. He was modest and quiet while being quick with a joke. Helping anyone brought him great joy.
Carl is survived by children, Carlene (Patrick) MacGregor; Michael (Amy Jubb) Bucht; Kelly (Dale) Melvin; sister Ann Bitowski Schultz; brother Sune E. (Carol Claphan) Bucht; in-laws Harry Hirth; JoEllen Steib McInnes and Vincent Klamerus; grandchildren Zachary and Blake Melvin; Connor (Julia Goroski, DVM) MacGregor and Shea MacGregor; Colton, Cade, and Kelsie Bucht; numerous nieces and nephews, and a multitude of extended family and life-long friends, especially James and Jayne (Bailey) Gustafson, Steve Hirth, Andrew, Timothy and Robert Gable, Richard Socia, and the clerks at Sune's. Carl, "Uncle Carl", "Charlie Brown", "Papa" has left us all wonderful memories along with many funny stories and we will miss him greatly.
Carl is preceded in death by parents, Sune and Hilka; wife, Bonnie; sister Ruth Klamerus; in-laws Lauchlan McInnes Jr. and Helen LaPointe McInnes; Lorraine McInnes Hirth; Blanche McInnes Isaacson and NE "Ike" Isaacson; Elaine Parrish McInnes Nixon and Woodrow "Woody" Nixon; Glen Bitowski and James Schultz; James and Katherine McInnes; Daniel Gable and Jeannine McInnes Gable; Lauchlan "Herk" McInnes; six nephews and two nieces.
A service is being planned for summer on Drummond Island. In lieu of flowers, please donate in Carl's name to the Drummond Island Medical Center, P.O. Box 98, Drummond, MI 49726, (906) 493-5221, Drummond Island Ambulance Corps, P.O. Box 225, Drummond Island, MI 49726, or the Bonnie Bucht Memorial Golf Tournament, Drummond Island Golf Club, 29901 E Fairchild Ln, Drummond, MI 49726, (906) 493-5406.
Galer Funeral Homes and Cremation in Pickford, Michigan is serving the family. Condolences may be sent to the family at www.rgalerfuneralhome.com.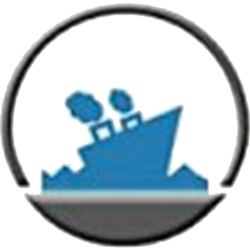 Latest posts by Staff Report
(see all)