Vern Edward Feltis, 59, of Dafter, MI passed away February 1, 2021, in Petoskey, MI surrounded by his parents and other family members. Vern's unexpected death was attributed to a perforated bowel causing sepsis.
Vern was born October 25, 1961, in Sault Ste. Marie, MI to William and Shirley (Harwood) Feltis of Sault Ste. Marie MI. A lifetime resident of the Sault Area, Vern will be lovingly remembered by his parents, siblings Dennis Feltis of Dafter MI, Kim (Jeffrey) Kallio of Hulbert MI, Joseph (Debbie) Feltis of Columbiaville MI, and William (Stacy) Feltis of Bay Mills MI and numerous nephews.
A life-long bachelor, Vern spent the majority of his career driving trucks, mostly locally, but did spend some time hauling over-the-road. He also worked in the Dakota oil fields and at local automotive supply stores. Vern was an avid woodworker capable of building anything from general construction (he built much of his own home) to fine cabinetry. He enjoyed tinkering on his vehicles and motorcycles and always had a soft spot for his many animal friends.
An open house for family and friends will take place on February 13, 2021, at the C.S. Mulder Funeral Home located at 4951 M-129, Sault Ste. Marie MI from 2:00 to 3:30 pm with a family-only memorial service beginning at 3:30 pm.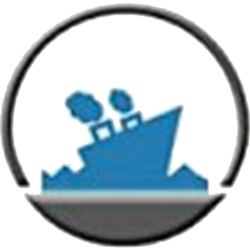 Latest posts by Staff Report
(see all)