Paul Allen Besteman, age 68, of Rudyard, Michigan, died unexpectantly at his home February 23, 2021. He was born May 19, 1952 in Sault Ste. Marie, Michigan to Elmer and Gertrude (Ploegstra) Besteman.

Paul grew up in Rudyard and graduated from Rudyard High School with the class of 1970. After high school, he started working at Lake Superior State University (LSSU) in maintenance as a work study student. He met his wife, Bonnie, in 1975 and they married July 31, 1976. After completing his degree, he worked as a Central Heating Plant Operator at LSSU. He was later promoted as the Central Heating Plant Supervisor and then to Assistant Director Physical Plant. Paul was also the project manager for several of LSSU's newer buildings including the LSSU Fine Arts Building. In 2010, he retired and began helping Bonnie with her business "Besteman Creations", making things for her to paint on and attending craft shows, talking to anyone who would lend an ear.

Paul was very dedicated family man and would always put others first, helping anyone who needed it. He could fix just about anything and was avid wood worker and enjoyed gardening.

Paul was a member of the Rudyard Christian Reformed Church and served on the Rudyard-Pickford Co-op Board.

Paul is survived by his wife, Bonnie; children, Matthew Paul (Katie Wallis) Besteman of Kincheloe, Michigan, Krystle Marie Berg of Rhinelander, Wisconsin, and Chelsea Anna Besteman of Rudyard; grandchildren, Brenja Ute Anastasia Besteman, Cylie Shayne Besteman, Abigail Marie Berg, Kayla Anna Berg, Emma June Wallis, and Conner James Wallis; siblings, Diane Bouwma of Englewood, Florida, and Michael (Denise) Besteman of Grand Rapids, Michigan; sisters-in-law, Marylyn (Jim) Vassar of Milwaukee, Wisconsin, Linda (Jim) Coven of Lima, Ohio, and Candace Savoie of Jackson Michigan and brothers-in-law, David Savoie of Sault Ste. Marie, Michigan and Richard (Jean) Savoie of Arizona.

Paul was preceded in death by his mother and father; Gertrude and Elmer, brothers-in-law; Robert "Bob" Bouwma and Robert "Bob" Savoie; and sister-in-law; Margaret Allen.

Visitation will be held on March 2, 2021 at Rudyard Christian Reformed Church from 4:30 p.m. to 6:00 p.m. with the funeral service to take place at 6:00 p.m.

Final Resting Place will be North Rudyard Cemetery.

Memorial Contributions may be made out to the Rudyard Christian Reformed Church Building Fund, 17938 S Tilson Rd, Rudyard, MI 49780.

R. Galer Funeral Home of Pickford, Michigan is serving the family. Condolences may be sent to the family at www.rgalerfuneralhome.com.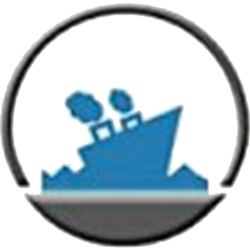 Latest posts by Staff Report
(see all)