Craycraft (nee Spuehler), Patricia Ellen, "Pat", "Tricia", 68 – Sault Ste Marie, Michigan.
Passed away peacefully, February 5, 2021, at Hospice of the EUP in Sault Ste Marie, MI with her son Patrick at her side.
Pat was born in Hins County, Jackson MS, on February 6, 1952, to Edwin and Harriet Spuehler, and was one of 8 children born to the couple. As children, she and her siblings lived in many places throughout the United States being part of a military family. She came to live in Flint, Mi when her father was re-assigned to the area. She graduated St John Vianney Catholic High School in Flint, met and married George Craycraft, and went on to attend Mott Community College School of Nursing and became an LPN. She gave birth to her son Patrick in Flint, later giving birth to her daughter Leighann, continued in life as a military wife, then returned to Michigan to reside in the U.P.
Pat deeply loved her children, and her family members. She is remembered by her St John Vianney classmates as being a "sweet, gentle, and caring" person. She was quiet and soft-spoken, with a sense of humor, and had a penchant for fun mischief. Pat understood what it meant to be a good friend to those that had relationships with her. She was non-judgmental, devoted, loyal, and understanding with those that were close to her. Despite any adversity that she faced in life, nothing stopped her from greeting you with a loving hug and a gratefulness to see you.
She is survived by her son Patrick Craycraft, daughter Leighann Craycraft, and adored granddaughter Maryssa Craycraft; brothers John and David Spuehler; sisters Marie (Spuehler) Oliver and Paula (Spuehler) Reynolds; 22 nieces and nephews; special friend Nancy Alex-Cragg.
She was predeceased by her parents Edwin and Harriet Spuehler; brothers, Bill and Jim Spuehler and sister, Margaret (Spuehler) Duprey. The family would like to express their appreciation to the Oak Trail staff, in Sault Ste Marie, for their loving care of Pat.
A celebration of Pat's life will be held in late spring.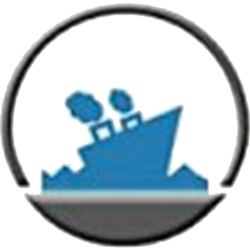 Latest posts by Staff Report
(see all)