Henry Elton "Hank" Switzer, age 49, of Dafter, Michigan, passed away unexpectedly Wednesday afternoon, February 17, 2021, at War Memorial Hospital.
Hank was born on March 27, 1971 in Kalamazoo, Michigan, to Gary and Lois (VanHouten) Switzer. He graduated from Sault High School with the class of 1989. He owned and operated Hank's Body Shop for 19 years — during which time he served his community consistently with a true communal spirit. He was well known as a musician, who was an accomplished guitarist with a powerful voice that many could easily spot during any of his performances. He loved to bring his passion for music to life through his many musical talents and larger than life personality. It was often said that his voice had a way of reaching and warming your soul. He performed in bands for over 30 years, two of which were Mammas Boys and HWY 63. He was incredibly proud to have his son Nathan playing guitar beside him on that stage.
Hank had a passion for helping animals. He enjoyed rescuing dogs. He owned four; his favorite being Karma, his Belgian Malinois. Karma and Kyra could often be seen at his side everywhere he went. Hank had a deep passion for learning and knowledge. There was nothing that he didn't know a little something about. He also enjoyed camping with his loving wife and dogs, and loved spending time with the family. Hank was most well known for his giving soul and love for his community; always being the first to give and last to take. In the event that anyone that he knew needed help, he would never turn a blind eye. Hank would do what he could to support his family, friends or even complete strangers. Those who knew him knew that he could brighten anyone's day with a simple conversation and gentle smile. He had a calming nature and sincere heart that could always make the worst of days bright again. Hank was married to his loving wife and soulmate Kristina (Eitrem) Switzer whom he married on August 20, 2010 in Sault Ste. Marie, Michigan. To many, they were known as the true love story that so many aspire to have. They were truly a once in lifetime love.
Hank is survived by his wife: Kristina Switzer and three sons: Nathan Switzer of Holland, MI, AJ Brooks of Loveland, CO, and Noah Brooks of Albuquerque, NM; and three grandchildren: Bentley, Trinity, and Paizlee. Hank is also survived by his parents: Gary and Lois Switzer of Pickford, MI; three brothers: Gary (Tammy) Switzer, Jr. of Sugar Island, MI, Bruce (Nikki) Switzer of Sault Ste. Marie, MI, and Tim (Kathleen) Switzer of Sugar Island, MI. Private family services will be held on February 26, 2021 at C.S. Mulder Funeral Home. A public celebration of Hank's life will be held later this summer.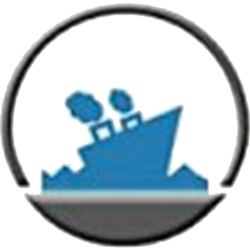 Latest posts by Staff Report
(see all)