SAULT STE MARIE, MICH. The Michigan State Police (MSP) Sault Ste. Marie Post is releasing information about their activity in 2020.
The post saw a decrease in the number of troopers assigned to the post due to retirements, transfers, and promotions.  The post also saw change in its command staff with the retirement of F/Lt Shier, and the promotion of F/Lt Allen to post commander.  One sergeant retired and another transferred into the post from another post to fill the vacancy.  
2020 brought challenges to post operations due to the COVID-19 epidemic.  In spite of that, personnel were able to safely participate in many community events.  The second annual Stuff a Blue Goose program pitted local auto dealerships against one another in a competition to collect Christmas gifts for area families.  Shop with a Hero was restructured to permit social distancing while allowing children to Christmas shop with personnel from the MSP Sault Post as well as other local law enforcement agencies.  Troopers conducted drive-by parades for children.  A sergeant held a drive-thru recruiting seminar, and the post held a Thanksgiving turkey giveaway, in addition to many other positive interactions with the community. 
One of the most noticeable differences in post activity was the significant increase in felonious drug activity within Chippewa and Luce counties in 2020. Many of these incidents involved the possession or distribution of methamphetamine. In 2019, the MSP Sault Ste. Marie Post arrested seven different individuals for felony drug offenses. In 2020, troopers arrested forty-seven separate subjects for felony drug offenses. This was over a 500% increase from the previous year. Many of the arrested individuals were charged with multiple felony offenses.
These numbers are resultant only from MSP troopers' patrol and criminal complaint investigations. The numbers do not include cases which are still under investigation, cases which have been investigated and arrest warrants are being sought through the local prosecutor's office, complaints which occurred within correctional facilities, complaints investigated by the Upper Peninsula Substance Enforcement Team, or investigations which MSP had assisted other law enforcement agencies with.
The MSP recognizes that individuals within the community may struggle with substance use disorders. The MSP Angel Program assists individuals seeking help with a substance use disorder (including alcoholism) with treatment placement. Individuals requesting assistance are guided through a professional substance use disorder assessment and intake process to ensure proper treatment placement. All MSP posts are currently participating in the Angel Program. For assistance with the Angel Program, call 517-284-3208 during regular business hours.
The MSP encourages the public to report any suspicious activity that you may observe. You can do so by calling 911, contacting the MSP Sault Ste. Marie Post at 906-632-2217, or by submitting a tip on the MSP's Mobile Application. The MSP Mobile Application can be downloaded for free. This app allows users to follow the MSP post covering their area to receive breaking news and information. The app, called MSP Mobile is available for download in the Apple App Store and Google Play Store by searching for "Michigan State Police".
The MSP is currently seeking applicants who wish to become troopers. Those interested in taking a hands-on approach to assist the MSP's efforts to make a difference in the Chippewa and Luce counties communities can contact your local post to speak to a recruiter.
Other statistics from efforts of the MSP Sault Ste. Marie Post in traffic safety, patrol, and criminal investigations included:
Investigation of a total of 1,955 complaints
Responded to 313 traffic crashes and 33 non-traffic crashes
992 verbal warnings issued to drivers for non-hazardous violations (example: equipment violations or similar type offenses)
371 citations issued for non-hazardous violations
4,176 verbal warnings issued to for hazardous driving violations (example: speeding offenses, or not wearing seat belt)
1,367 citations issued for hazardous driving violations
346 misdemeanor arrests made
227 felony arrests made
Of the above felony/misdemeanor arrests, 86 arrests were made for operating a vehicle under the influence of drugs or alcohol
30 felony fugitives arrested
46 misdemeanor fugitives arrested
The MSP Sault Ste. Marie Post continually strives to provide the highest quality of law enforcement and public safety services for the citizens of Chippewa and Luce Counties.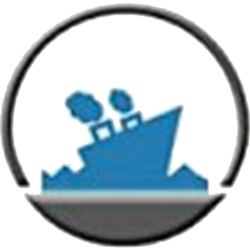 Latest posts by Staff Report
(see all)