Michael (Mickey) Jerome Kowalski, 73, passed away from this life into eternal rest on January 2, 2021 in Marquette, Michigan. He leaves behind two sisters Karen Love and Colleen Carter, 5 nieces and nephews: Jodee Love-Warner, Alexander Love, Tony Meloche, Lisa McVicar and Jill Bertich and 12 great nieces and nephews. Mick is the son of the late Jerome and Bette Kowalski.
Mick was born in Deckerville, Michigan on July 25, 1947. He graduated from Orchard Lake St. Mary's Prep High School in 1965 and University of Detroit, Communications in 1969. He lived several years in Chicago, Illinois, successfully working in the motion picture film industry before retiring to the Upper Peninsula. Mick relocated from Watersmeet to St. Ignace in 2018 where he was heavily involved in St. Ignace Immaculate Conception Church and community services as a very reliable volunteer. Mick loved all sports and followed many local teams as well as his favorite hobby, Fantasy Football.
Per his request, a memorial service will be planned at St. Mary's Church and Cemetery in Parisville, Michigan in late July around his birthday. There is no set date yet and the family is requesting any memorial donations to be made to St. Ignace Immaculate Conception Catholic Church, 120 Church St., St. Ignace, Michigan, 49781
R. Galer Funeral Home of Pickford, Michigan is serving the family. Condolences may be sent to the family at www.rgalerfuneralhome.com.
To send flowers or a memorial gift to the family of Michael Jerome Kowalski please visit our Sympathy Store.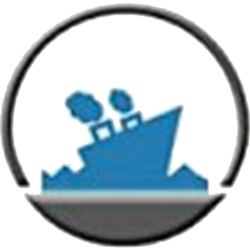 Latest posts by Staff Report
(see all)