Boyd Duane Bigger, age 46, of Moran, MI, died on January 1, 2021 in St. Ignace, MI. He was born on September 30, 1974 in Cheboygan, MI, to Boyd Robert and Becky (Stokes) Bigger.
Boyd grew up in Moran, attending LaSalle High School. After high school he went to work for Marshall Brothers Construction Company, mostly working on Mackinac Island. He had three children and they made their home in St. Ignace.
Boyd was a carpenter and a member of the Carpenters Union Local.
Boyd enjoyed hunting and fishing, especially ice fishing. He loved to be in the woods for camping, bonfires, truck rides (though he made sure his truck never got scratched), snowmobiling and sledding with family. He was a Dallas Cowboys fan and enjoyed sports, especially watching his kids play, who were the most important thing in his life.
Boyd is survived by his children, who were the most important part of his life, Sheridan, Zachery, and Christopher Bigger of St. Ignace; his parents, Boyd and Becky (Stokes) Bigger of Moran; grandmother, Bonnie Stokes of Sunrise, FL; siblings, James Bean of Ft. Lauderdale, FL, Shannon (Kevin) Huhn or St. Ignace, and Amy Halberg of Cheboygan, MI; his nieces and nephews, Patric Schlehuber, James Halberg, Jesse Halberg, Halley Halberg, Wyatt Huhn, and Noah Huhn; two great nieces and two great nephews. His nephews James and Patric were his best buddies and like brothers to him.
Boyd is preceded in death by his grandfather, Duane Stokes and grandparents, Robert and Joy Bigger.
A memorial service for Boyd will be held at Brevort Township Cemetery on Friday, January 8th at 12 Noon. Services will be outside, all friends and family are welcome.
To send flowers or a memorial gift to the family of Boyd Duane Bigger please visit our Sympathy Store.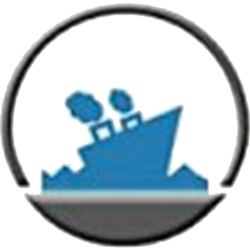 Latest posts by Staff Report
(see all)