By Scott Nason
"The Game" ESPN 1400
TheGameSportsShow.podbean.com
Great Lakes Intercollegiate Athletic Conference Commissioner, Kris Dunbar, says the conferences fall sports season will be played in the Spring of 2021 and the winter sports season is scheduled to start in January 2021, as the conference and NCAA continue to cope with the COVID-19 pandemic and a safe return to play.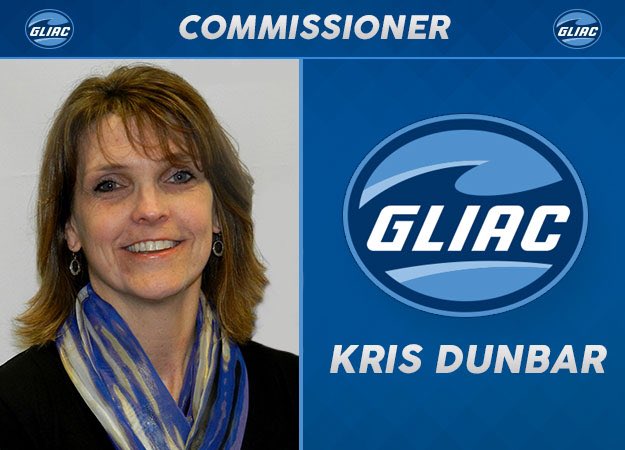 Dunbar made her comments this past Monday night's edition of "The Game", heard on Monday night's from 6-8 p.m. on ESPN 1400.
The GLIAC includes Lake Superior State University teams other than hockey, which plays in the Western Collegiate Hockey Association. The GLIAC suspended the fall sports season in August, which includes volleyball, cross country, and women's tennis at Lake State.
Dunbar said, "right now we are working on moving all sports schedules to the spring, we are doing and redoing those schedules, and are working with the coaches group, they have a lot of really good ideas of what works for them and how many games they want to play. All the fall student athletes will get a year of eligibility back, they will probably play a single round robin, instead of a double round robin, and trying to get schedules worked out, as the winter sports season will be finishing up and spring sports season beginning."
According to Dunbar, the coaches groups and administrators have been supportive in trying to create a schedule, to avoid having up to four contests played on the same day, as the respective seasons will run into each other.
The winter sports season is scheduled to begin in January 2021, with the NCAA not cancelling those sports championships. The winter sports at Lake Superior State University includes basketball and track and field.
"We are going to condense those seasons a little bit, probably reduce those schedules a little bit, and still line up our conference tournaments with the NCAA championships," according to Dunbar.
On Monday night's edition of "The Game", Dunbar also discussed the health and safety measures the GLIAC is taking in their return to play plan, and some of the challenges regarding teams in different states, collaborating with other Division 2 conferences and the NCAA, as the GLIAC look to return to play in 2021.
To hear the complete interview with GLIAC Commissioner Kris Dunbar, and other local, regional and national sports, listen to this Monday night's edition of "The Game" on ESPN 1400.

Latest posts by Scott Nason
(see all)