Karl Lon Kologe, age 72, of Cedarville, Michigan, died peacefully on June 9, 2020 in his home. He was born on January 19, 1948 in Traverse City, Michigan, to Joseph John and Reva Jeanette (Mteer) Kologe.
Lon grew up in Traverse City and graduated from Traverse City High School with the class of 1967. After high school, he joined the United States Army. He served in both Thailand and Vietnam. He met Jane Margaret Courtade and they married on March 6, 1969. They started their family and raised two boys in Traverse City. In 1985, they purchased Shady Side Resort and moved to Cedarville. Lon was successful in his career as an electrician/inspector and enjoyed the amount of socializing that came with the job he retired from the State of Michigan in 2009 and began to enjoy retirement.
Lon loved his family. He enjoyed spending time at the hunting camp, fishing, visiting with friends, and watching western videos. He had a passion for woodworking and tinkering in his garage.
Lon is survived by his wife, Jane; sons, Marcus (Julie) Kologe of Cedarville, Michigan, Jeremy (Theresa) Kologe of Port St. Lucy, Florida; grandchildren; Madalyn, Abigail, Justin, Tristin, and Emily Kologe; sister, Joan (Art) Hansen; mother-in-law, Harriet Courtade of Traverse City: brothers-in-law, Jeffery Courtade, Donald (Lana) Courtade, Matthew (Sue) Courtade all from Traverse City, and John (Joanne) Courtade of Onalask, Wisconsin; and sister-in-law, Joann (Bill) Steinebach of Merrit Island, Florida; and many nieces and nephews..
Lon is preceded in death by his parents; father-in-law, Donald J. Courtade.
A private family gathering will be held at a later date.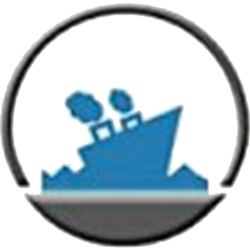 Latest posts by Staff Report
(see all)