Lansing — The Michigan House voted late Wednesday in favor of putting new protections for abortion rights in state law, but legislators had to remove significant provisions from the measures in order to get the bills through the chamber.
Supporters have labeled the proposals the "Reproductive Health Act," because they attempt to add language to state law that says, "Every individual has a fundamental right to reproductive freedom."
However, before the votes Wednesday, Democrats who control the state House had to drop elements of the bills that would have allowed Medicaid funding for abortion care and that would have done away with a 24-hour waiting period before obtaining an abortion.
Rep. Karen Whitsett, D-Detroit, had opposed both provisions of the bills, and Democrats needed her vote. Without the provisions, the bills passed along party lines, 56-54, with Whitsett in support.
The House had approved "a watered-down version of the Reproductive Health Act that lacks key policy reforms that are both desperately needed and widely supported by voters across the state," said a statement from abortion rights supporters, including the ACLU of Michigan and Planned Parenthood Advocates of Michigan, on Wednesday night.
"Without eliminating the Medicaid abortion ban and the 24-hour mandated delay, access to abortion care will remain out of reach for too many across our state," the statement said. "Barriers like these make abortion care more difficult to access and often have a disproportionate impact on Black and brown people, people working to make ends meet, rural residents, and other marginalized communities.
"Moreover, voters across the state support repealing these harmful restrictions."
Whitsett previously said she believes in safe and healthy access to abortion but also believes the rules currently in place still provide that access.
"I do not think it is too much to ask when someone's terminating a life, a 24-hour pause to be able to say for sure this is the decision you want to make. 24 hours is not too much," Whitsett said.
In November, Michigan voters approved a ballot proposal to enshrine the right to have an abortion in the state constitution. The amendment, known as Proposal 3, passed with 57% of voters in support.
Democratic lawmakers had argued the Reproductive Health Act built on the ballot proposal by recognizing abortion rights in state law and by removing old policies they viewed as restricting access to abortion. Gov. Gretchen Whitmer had made the act a priority for the fall.
"Let's protect the freedom to make your own decisions without interference from politicians. Let's get it done," Whitmer said in August.
Rep. Laurie Pohutsky, D-Livonia, said supporters of the bills made a decision "to get as much done as we possibly could."
Pohutsky noted the legislation still removed requirements for abortion clinics to be licensed as freestanding surgical centers in Michigan. The requirements were medically unnecessary and onerous, Pohutsky told reporters.
"There are no abortion providers north of Saginaw in the state of Michigan," Pohutsky said. "And a large part of it is because it is so difficult to open facilities because they do have to be licensed as surgical centers.
"Even though none of that equipment is necessary."
Republicans voted against the bills on Wednesday, arguing that they diminished standards that ensure safety at abortion clinics.
"These bills jeopardize women's health and undermine their rights to make informed decisions about their bodies," said Rep. Jaime Greene, R-Richmond.
The bills are on their way to Whitmer's desk with votes to take place on some of the bills in the Senate.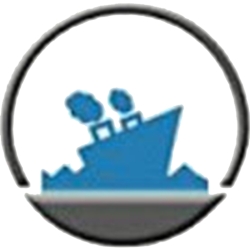 Latest posts by EUP News Staff
(see all)