"This is love: not that we loved God, but that he loved us and sent his Son as an atoning sacrifice for our sins." – 1 John 4:10 (NIV)
As I was going through some things in my office, trying to get better organized, I found a small laminated card that was given to me long ago. On one side, is a picture of Jesus hanging on the cross, while the back of the card says:
"How much do you love me"
I asked Jesus,
and Jesus said,
This much…
Then he stretched out his arms and died.
I can't tell you how much that little card with the image of Jesus on the cross, arms outstretched affects me. Whenever I read those words above, I choke up, while tears run down my cheeks. It's hard to explain to someone who doesn't know Jesus how much His love means. I know how special I feel knowing that He loves me so much that He gave His life not just for me, but for all. "But God demonstrates His own love toward us, in that while we were still sinners, Christ died for us." – Romans 5:8 (NKJV)
I find it comforting that I am loved no matter what. I find it comforting when I feel so alone in the world knowing that He loves me. I find it comforting that He loves me through all my trials and tribulations. I could go on and on.
People sometimes ask how I know that He loves me. I know it through His Word. I know through years of studying what the Bible says. I find that some people say they are Christians, that they believe there is a God, and yet their Bibles sit dusty on their bookshelves. There have been times when I have reached out and invited people to Bible studies and have repeatedly been turned down. One older woman shocked me by telling me she didn't need it because she was a good person and knew she was going to Heaven.
I often challenge people when given answers like that. I asked them if they would go to a doctor who hadn't trained and studied medicine for years. I asked them if they would believe a diagnosis by someone who doesn't have years of training. If they answer no, I ask them how do they know they will go to Heaven without years of studying the Bible. How do they know what is expected of them if they don't know what His Word says?
The image of Jesus on that laminated card shows me how much He loves me by giving His life on the cross. I know from studying His Word how much he loves me and what I must do to have everlasting life with Him. I want that for everyone, and I challenge you today to open your Bibles, find a study and a church, and make Jesus a priority in your life.
PRAYER
Heavenly Father, thank You for Your love. I pray that people everywhere will come to know You, as I have done, through reading Your Word and studying Your teachings. I pray that reading and studying Your Word will become a daily part of their lives. Amen.
Written by: Laurie Davis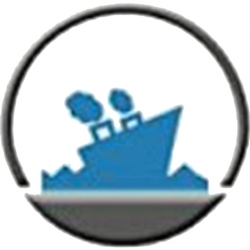 Latest posts by Laurie Davis, Columnist
(see all)