Washington ― Michigan U.S. Rep. Jack Bergman is making calls to his Republican colleagues about running for House speaker in the event that Ohio Rep. Jim Jordan drops his bid for the position, his office said.
Bergman, 76, of Watersmeet has been approached by GOP members and is having conversations about a possible run since Jordan "simply doesn't have the votes," said Bergman spokesman James Hogge on Wednesday.
"If as a conference we see (Jordan) can't get the necessary votes to become speaker, General Bergman is prepared to step up," Hogge said of the four-term congressman, a retired Marine Corps lieutenant general.
"The general isn't seeking to climb the ladder, only steady it in a time of chaos ― and would only seek to be Speaker for the remainder of the 118th Congress," Hogge added.  "Our nation is in turmoil. Our southern border is a total crisis, we are 30 days away from a government shutdown, the Biden administration is running roughshod over our fundamental rights, Israel is under attack by evil Hamas terrorists, and at this very moment ― the people's House is in a total gridlock.
Bergman, a Vietnam veteran, commanded the Marine Forces Reserve at his retirement in 2009 and currently serves on the House Armed Services Committee and the Veterans Affairs Committee. He was previously a commercial airline pilot and also has operated a medical supply business.
"He knows how to put others first to accomplish the task at hand," Hogge said. "America needs a leader right now ― Rep. Jack Bergman is ready to answer the call of service, again."
The emergence of a potential Bergman candidacy for the House's top post comes after Jordan, the combative, firebrand chair of the Judiciary Committee and ally of former President Donald Trump, fell short of the 217 votes needed to be speaker on the second round of balloting.
Jordan was opposed by 22 Republicans on Wednesday, meaning he lost more support than Tuesday's round of voting, leading some colleagues to question whether he can ever get to 217.
Bergman came out strongly in support of Jordan earlier this week, saying that with a government funding deadline looming and the U.S.-designated terror group Hamas and Israel at war, the House needs to get back to business.
"The House Republican Conference has selected Jim Jordan to take the role as Speaker and I will be supporting him on the floor this Tuesday. We need a fighter now more than ever and there is no doubt in anyone's mind that Jim is a staunch conservative fighter who has taken on some of the most important fights in Congress," Bergman said Monday in a statement.
"We need a leader to step up to unite the Republican conference, actually pass critical legislation, and move our Nation forward. Jim has committed to that and will have my support on the House floor on Tuesday."
Separately, a bipartisan group of lawmakers have proposed a plan to give the interim speaker-pro-tempore, Rep. Patrick McHenry of North Carolina, plussed-up powers to allow the House to conduct limited legislative business as the House Republicans try to work out their differences.
The House of Representatives has now been without a speaker for 15 days after a small group of hard-right Republicans joined all House Democrats to oust California's Kevin McCarthy from the role.
"Today's votes are a pretty clear indication that he's not gonna get it," former U.S. Rep. Fred Upton, R-St. Joseph, said of Jordan.
"I think there'll be more (no's) tomorrow if it goes forward with another vote, which I guess it's going to. But at some point, the world needs to come ahead of this — we've got Israel, we've got Ukraine, we've got the (continuing resolution). Nothing is happening, and this is week three."
Upton said he encouraged Bergman's team to "go for it" in a run for speaker, though he thinks the prospect of giving McHenry more powers is a more likely outcome.
"He cares. He's a hard worker. I think most people regard him as a long shot, but he is a decent guy. … Again, this is not something that he sought, but we've got to fill the void," Upton said of Bergman. "First, he has to get the Michigan delegation's support."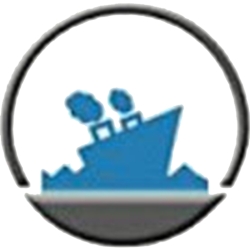 Latest posts by EUP News Staff
(see all)