The community of Sault Ste Marie, Ontario is reeling after a murder-suicide that took the lives of three children — a 6-year-old, a 7-year-old and a 12-year-old — in a series of shootings that took place at two homes last night, say police.
An adult victim, 41, also died, as did the shooter, 44, police say.
Police say the incidents are the result of intimate partner violence and the names of the accused and victims are not being released. Police have not released the genders of the victims or the shooter.
Algoma District School Board issued a statement this morning. Tonight's board meeting has been postponed and counsellors and support staff are at Boreal French Immersion and Superior Heights, which were "impacted by this tragedy."
"The entire Algoma District School Board community is heartbroken and mourns the loss of three students," said Lucia Reece, director of education in a release this morning. "We appreciate families and community members minimizing calls to schools during this time. Families at impacted sites will be receiving information later today on how to access additional supports. Our thoughts and prayers are with all who have been affected by this tragic incident."
Police say the shootings took place at two scenes: one in the 200 block of Tancred Street and the other in the 200 block of Second Line East.
The shooter had fled by the time officers discovered the first victim, an adult, 41, who was found dead of a gunshot wound when police were dispatched to the Tancred Street home around 10:20 p.m. for a report of a break-in.
Ten minutes later, a 9-1-1 call sent officers to the home on Second Line East for a report of someone with a firearm. Police say officers found a 45-year-old victim injured with a gunshot wound.
Inside, police found the three children, all dead from gunshot wounds. The shooter, 44, was found dead from a self-inflicted gunshot wound, say police.
People who live nearby the scene on Second Line East are shocked and saddened by the tragedy that unfolded Monday night.
An elderly woman told SooToday that she had been fearing the worst for the people living inside the residence, who she would occasionally see walking in the neighbourhood.
"Oh my God, oh my God," she told SooToday Tuesday morning. "Poor kids, poor kids.
"I never slept all night. All night long, the police, they were here — the street was full of police."
Another neighbour, who did not know the people living at the residence, described the tragic events as "grim."
"I mean, I have kids myself. We're just so sad and taken aback," she said. "I can't imagine."
Mayor Matthew Shoemaker offered condolences in a statement this morning.
"There are no words to adequately address such a tremendous loss. This is an unspeakable tragedy and on behalf of the City of Sault Ste. Marie, I extend our community's collective condolences and support to the family and loved ones of the victims," said Shoemaker. "Together, as a community, we stand with them and with our brave first responders. We grieve with them as we try to reckon with this inconceivable act of violence. Sault Ste. Marie is a strong and caring community, and I encourage people to look out for one another and offer support during this incredibly challenging time."
Police Chief Hugh Stevenson called the deaths 'tragic and unnecessary.'
"Our community is once again faced with the tragic and unnecessary loss of life," said Stevenson in a release. "The grief the families, friends, and loved ones of the victims are facing is unimaginable. Our hearts go out to them. As our community grieves this tragedy, I urge everyone to please watch out for each other. If you are struggling, or if you see someone you know struggling, please make use of the mental health supports available in our community."
"Our hearts are broken in Sault Ste. Marie," said MP Terry Sheehan in a statement. "Children who had a bright future ahead of them. Families shattered by intimate partner violence. This is tragic for our community."
Police say they are still investigating, but confirm the investigations into the shootings at Tancred and Second Line East homes are related. There is no ongoing risk to public safety, say police.
Police say the 45-year-old who was injured was taken to hospital.
Source: SooToday.com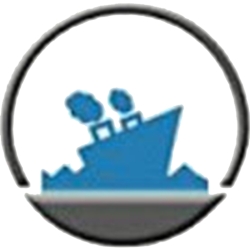 Latest posts by EUP News Staff
(see all)