LANSING, Mich. — Michigan College Access Network (MCAN) is proud to announce the fourth cohort of the Student Counselor Fellows program. Offered in collaboration with the San Diego State University Center for Equity and Postsecondary Attainment, this two-year program provides a select group of Michigan school counselors with ongoing mentorship and training rooted in leadership and advocacy, focused on postsecondary practices.
In alignment with Michigan's Sixty by 30 goal, the School Counselor Fellows program is designed to uplift the fellows themselves and the students they will counsel. Lessons focus on urgent and timely issues impacting school counselor practice for postsecondary planning. Fellows engage in discussions around mental health and wellness, equity-driven leadership, data-driven practices and other relevant topics. They will also have the opportunity to be involved in the community through participation in professional conferences, networking events and advocacy opportunities such as MCAN's College Access Advocacy Day. Thanks to MCAN's state appropriation and philanthropic partnerships, this program is offered at no cost to the school counselors or their school districts.
Eight Michigan school counselors have been selected for the fourth cohort of School Counselor Fellows:
Dean Ray, Washtenaw International High School and Middle Academy (Ypsilanti)
Quan Neloms, Wayne Regional Educational Service Agency (Wayne)
Jessica Tibbits, Pickford Public Schools (Pickford)
Norman Hurns, Wylie E. Groves High School (Beverly Hills)
Mollie VanOrsdol, Forest Hills Eastern High School (Ada)
Jeanett Pritchett, Benzie Central High School (Benzonia)
Bryan Howard, Winning Futures (Warren)
David Urlaub, Bay-Arenac ISD Career Center (Bay City)
"Access to high-quality college and career counseling is more important than ever for students — especially low-income students, first-generation college-going students and students of color — to receive the support they need to get to and through college," said Ryan Fewins-Bliss, MCAN executive director. "School counselors are able to provide guidance in various ways, from career exploration to financial literacy to finding the right postsecondary institution. Helping students understand the resources available to them and find educational pathways that align with their goals is invaluable assistance on the journey to fulfilling careers."
The second cohort of School Counselor Fellows recently completed the program, and the graduating school counselors will have the opportunity to be recognized and share their advocacy projects at MCAN's 12th annual conference, held Nov. 8-9 at the Soaring Eagle Casino & Resort in Mount Pleasant, Michigan.
To learn more about the School Counselor Fellows program, visit micollegeaccess.org/initiatives/counselor-fellows.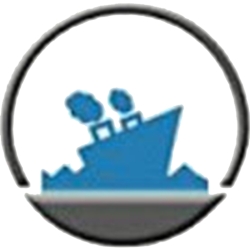 Latest posts by EUP News Staff
(see all)