Jimmy Buffett, known for his hit song "Margaritaville," has died, according to a statement shared to the singer-songwriter's website early Saturday.
He was 76.
"Jimmy passed away peacefully on the night of September 1st surrounded by his family, friends, music and dogs," the statement read.
"He lived his life like a song till the very last breath and will be missed beyond measure by so many."
His cause of death is not yet known.
Known for his frequent touring and his iconic "trop rock," Buffett's discography consists of several jams such as "Come Monday," "Changes in Latitudes, Changes in Attitudes," "Cheeseburger in Paradise," and his Alan Jackson collaboration "It's Five O'Clock Somewhere."
The singer is most known for the laid back 1977 hit "Margaritaville," a song title that was later used as the name for the chain of restaurants and resorts that became part of his business empire.
Buffett's business ventures over the years also included clothing, his Landshark Lager, the Margaritaville Online video game and his Mailboat Records label.
Buffett's $1 billion net worth is supported by his roughly $180 million worth of stake in the Margaritaville Holdings empire along with an estimated $570 million "from touring and recording," according to Forbes.
Buffett had experienced health concerns earlier this year that led to his hospitalization in Boston back in May.
The singer wrote on social media that he had to "address some issues that needed immediate attention" and rescheduled a show in South Carolina as a result.
"Growing old is not for sissies, I promise you. I also will promise you, that when I am well enough to perform, that is what I'll be doing in the land of She-Crab soup," Buffett wrote in a message to fans.
"You all make my life more meaningful and fulfilled than I would have ever imagined as a [tow] headed little boy sitting on the edge of the Gulf of Mexico."
He is survived by his wife Jane Slagsvol and his three children Savannah, Sarah and Cameron.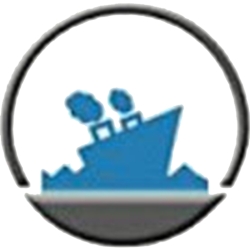 Latest posts by EUP News Staff
(see all)