"and call upon me in the day of trouble; I will deliver you, and you shall glorify me."- Psalm 50:15 (ESV)
What a tenuous world we live in. I sometimes ask myself how it happened. How did life become so messed up? I see our young people mixed up in drugs, alcohol, gambling, other addictions, and I can't help wondering if the world has gone mad.
The number of suicides among young people has increased dramatically. There are differing opinions to why that is, but I know this world is a lot different than the one I grew up in.
I grew up in the time of "Mayberry" with Andy, Barney, and Aunt Bea. My mom was a stay-at-home mom taking care of my siblings and me. When I came home from school, I knew my mom would be there, and I didn't have to go home to an empty house.
When my friends and siblings played, we did so outside and used our imagination. We weren't sitting in front of a television or computer playing video games or watching violent television shows. There was no internet back then, so there wasn't any social media to contend with when I was young. Many suicides in teenagers today are caused by bullying online and in our schools.
That is why parents need to raise their children in church. Give them a foundation to build their lives on. Let them know that no matter what happens in life, young or old, they will know they are never alone. That when life gets tough, God is with them. People often say after a suicide, "Didn't he know he could talk to me," or "Why didn't she tell someone that she was depressed and upset?"
Young people today carry a lot of burdens on their young shoulders. They have so much to offer and give. Let's give them the tools to carry them through these times. 1 Timothy 4:12 says, "Don't let anyone look down on you because you are young, but set an example for the believers in speech, in conduct, in love, in faith, and in purity."
Our young people are hurting. Let us, as adults, listen and watch for signs of depression and addiction. Become a mentor or a friend, and tell them about Jesus so that no matter where they are or what they are going through, they will know they can call on Him 24/7.
PRAYER
Lord, help us as adults recognize our young one's struggles. Help us to be aware of their emotions and their needs. Help us teach our young people that You care about them and help them understand that no matter what or who is hurting them, that they are loved. In Jesus' name, Amen.
CALL 985
If you're thinking about suicide, are worried about a friend or loved one, or would like emotional support, the Lifeline network is available 24/7 across the United States.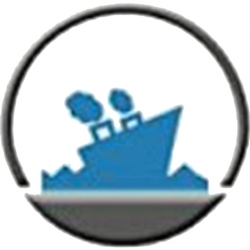 Latest posts by Laurie Davis, Columnist
(see all)