ESCANABA — Governor Gretchen Whitmer was at the Upper Peninsula State Fair on Thursday to talk about her administration's accomplishments and goals during the annual Lunch With the Governor event, hosted by the Delta County Chamber of Commerce.
Whitmer discussed a number of items in the education, housing, and economic development spaces, including the expansion of the Billerud paper mill in Escanaba.
"We're thrilled that we were able to win this project and it was not a fait accompli, it was not necessarily going to happen. We had to compete. We had to roll up our sleeves and sharpen our pencils and make sure they grew here. We're proud that we won this opportunity," Whitmer told the crowd at the luncheon.
Billerud itself has not formally announced the expansion to convert one of its North American paper mills to produce cartonboard, a packaging material used in cereal boxes and other items, will take place in Escanaba. Other mills in the running for the project were the mills in Quinnesec and Wisconsin Rapids, Wis.
The Daily Press reached out to Billerud for confirmation of the expansion at the Escanaba mill, but no response was received by press time.
Whitmer referenced other major projects taking place in the Upper Peninsula that received state funding, including the redevelopment of the former Marquette General Hospital in Marquette, revitalization of the Vista Theater in Negaunee, expansion of Ore Dock Brewing in Marquette, an critical improvements on the Soo Locks.
She also touted the recently-formed Growing Michigan Together Council, a bipartisan group focused on growing Michigan's economy and population while protecting the state's natural resources.
"This work has got to continue after my time in office, because the state of Michigan is more important than any one of us. It's about every one of us. And so I know folks in the U.P. understand the challenge of growing a population. I know that we have a vested interest in our mutual success, and you've lived it," Whitmer told the crowd.
It was noted during the event that there are currently no Michiganders from the Upper Peninsula on the council.
"As you all know, we're a little disappointed that there was nobody from the Upper Peninsula on the council — no offense, governor, but you know we like to be included," said Marty Fittante, CEO of Invest U.P., who was at the event to recognize Whitmer for her role in supporting the expansion of the Billerud mill.
Expansion of the mill and other redevelopment and revitalization projects in the U.P. has made affordable housing a priority for legislators, both at the state level and in local municipalities. Whitmer, too, noted the importance of affordable housing when speaking to the crowd at the luncheon.
"We know that it's a huge priority all across the country, and that's not unique to Michigan, but what is unique is this beautiful part of the state and the need to build up affordable housing," she said.
To address the need, Whitmer said the first bill she signed this calendar year provided $250 million to build housing and revitalize communities. Through the law, Whitmer said that 2,000 housing units could be built or refurbished across the state.
"Every part of this beautiful Peninsula is important. And that's why these resources to help rural community (are) so important, too. All these projects make towns across the Upper Peninsula more conducive to growth and investment," she said. "And in the bipartisan state budget that I signed a couple of weeks ago, we secured recurring funding, specifically to build more affordable housing and revitalize more places and communities."
Funding for education was another major part of the budget that Whitmer stressed during the luncheon. She said the budget would expand free pre-kindergarten education to an additional 5,600 four-year-olds this fall.
"We are going to get to pre-k for all by the end of my term as governor. Free pre-k saves families $10,000 a year and sets kids up for academic success," she said.
She also reported that the budget includes a 22% increase in the state's per-pupil funding allowance over what was in place when she first took office, and guarantees that all 1.4 million public school students in the state will have access to free breakfast and lunch.
"We all know that there are kids across Michigan who their stomachs are grumbling so much they can't focus on the class lesson because they're worried about where their next meal is going to come from," said Whitmer, adding that the free meal program would save families an average of $850 per child per year.
The governor's luncheon historically ends with a period for taking questions. However, Whitmer had time for only one question: "Is there any thought on changing the state hiring guidelines requiring four-year degrees in favor of doing alternative certification-based credentials?"
"Yes," said Whitmer simply.
After a long pause she added, "I mean, that sums it up, but we are recognizing as a state, just like every employer is, that we have to do more to lure a great workforce in, and sometimes, as much as we say not everyone needs to go on the same path, every person deserves to be on a path to prosperity."
Other questions submitted during the event were taken for further follow-up.
"We'll make sure that some of these questions that we can't get through today you get and we'll try to get answers back through the chamber — or you can come and see me and I'll tell you what the governor said," said state Sen. Ed McBroom, who through his role on the U.P. State Fair Authority Board helped facilitate the event.
During a brief interview with the Daily Press before the luncheon, Whitmer said her goals for the remainder of her second term included continuing to work to protect the climate through the MI Healthy Climate plan, bring down energy costs and build up energy independence.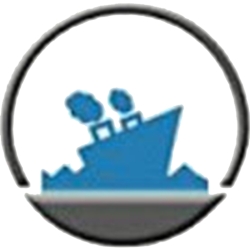 Latest posts by EUP News Staff
(see all)