WEXFORD COUNTY, MI. – On Tuesday, February 14, 2023, a trooper from the Michigan State Police
(MSP) Cadillac Post responded to a report of stolen car. The victim, a 79-ear-old woman, said she met
the suspect in November 2022. The suspect, identified as 29-year-old Ashley Marie Eggli from Benzonia,
told the victim her name was Ashley Fellows. Eggli convinced the victim to give her a large sums of
money totaling $3,900 during that time. Eggli stayed the night at the victim's residence on February 13th
.
The following morning when the victim woke up, Eggli was not there, and had stolen the victim's car,
phone, wallet, winter coat, boots, and some jewelry. There were also several syringe needles and two
glass pipes on the living room floor where Eggli had been sleeping the night before.
The victim was in contact with Eggli on Facebook Messenger. Eggli kept making excuses and letting the
victim know she would be returning, but there was an emergency. In the meantime, Eggli was using the
Cash App on the victim's phone making numerous transactions anywhere from $200 to $550 each.

A trooper from the Traverse City Post was familiar with Eggli from previous encounters. The trooper went
to a residence on Viaduct Road in Manistee County and located the victim's car in the driveway. Eggli
was observed outside and was placed under arrest. She was lodged in the Wexford County Jail.

Eggli was arraigned in the 84th District Court in Wexford County on one count Unlawful Driving Away
Motor Vehicle, one count Larceny $1,000 or more, less than $20,000, one count Using Computer to
Commit a Crime, and Habitual Offender Third Notice. She was initially given a $25,000 bond, but was
released on a PR bond at a bond hearing on March 7, 2023. She has been bound over to Circuit Court.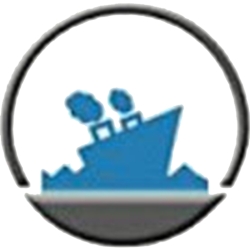 Latest posts by EUP News Staff
(see all)