Sault City Youth Wrestling, fast becoming the premier youth wrestling club in the north, sent 31 wrestlers to the Far North Regionals on Sunday and when all was said and done, 26 of those 31 are heading to the MYWAY State Tournament in Kalamazoo in two weeks.
To make the journey to states, a wrestler had to finish in the top four of their group.
To make matter even better, Sault City Youth Wrestling was awarded the honor of MYWAY Team of the Year this season. It's just the beginning of better things to come.
MYWAY – Far North Regional results:
Case Kroeger 0-3 (6th)
Brayden Hanson 2-2 (5th)
Kencade Dixon 2-1 (2nd)*
Easton Anderson 1-2 (3rd)*
Logan Lowther 0-1 (2nd)*
Ryder Browning 0-2 (3rd)*
William TenEyck – bye (1st)*
Joshua Dixon 1-1 (2nd)*
Dominic Branam 0-2 (3rd)*
Payne Kroeger 1-1 (2nd)*
Finn Frazier 0-3 (6th)
Kayson Hendrick 0-2 (5th)
Emmett Rogers 3-1 (2nd)*
Jack Lowther 2-0 (1st)*
Brayden Anderson 0-2 (4th)*
Jadyn Pace 0-1 (2nd)*
Jared Riggs 0-1 (2nd)*
Atlas Kroeger 2-0 (1st)*
Brantley Kilgore 2-0 (1st)*
Drake Ormsbee, 0-1 (2nd)*
Josh Klier 1-2 (3rd)*
Jackson Minta 1-1 (2nd)*
Daniel Laitinen 0-2 (5th)
Carson Browning – bye (1st)*
Easton Hendrick 0-2 (4th)*
Levi Hudson 1-1 (3rd)*
Drew Burtt 1-1 (2nd)*
Chance Gregg 1-2 (3rd)*
Kane Savoie 1-0 (1st)*
Hazen Hudson 0-1 (2nd)*
Brady Rondeau 0-2 (4th)*
We are currently hosting a Purler Wrestling Camp in June for our members.  For more information visit Facebook @SaultYouthWrestling. Sign ups for next season will be posted in October 2023.  Sault Youth Wrestling (501c3) promotes and supports the sport of youth wrestling in the Eastern Upper Peninsula of Michigan at all levels as defined by MYWAY and/or NEMWA and the age levels associated with those organizations. Our goals are to develop amateur athletes for competition, serve as a support for the wrestling
Click image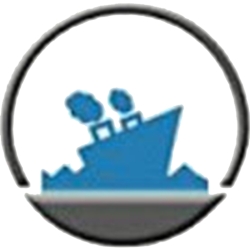 Latest posts by EUP News Staff
(see all)