In a job that sees violence daily throughout the state with many assaults on staff not making it to court, Prosecutor Rob Stratton has stepped up and sent a message.
Kalvin Washington was found guilty of 2 counts of Assault on a Prison Employee on March 22, 2023 as a habitual second offender. In January of 2021, while the defendant was housed in the Chippewa Correctional Facility, he made verbal threats to kill a corrections officer in the prison. The officer radioed for backup, and Washington punched the officer in the face. A second officer tried to restrain the defendant and was punched in the face as well. Other officers were called in for backup and Washington was able to restrained. The incident was investigated by the Michigan State Police Detective Johnson, and charged by the Chippewa County Prosecutor's Office.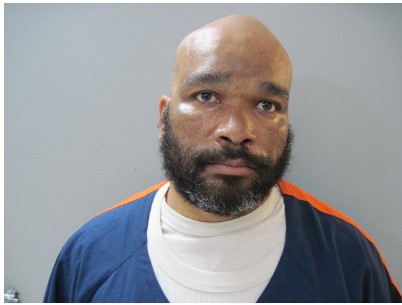 The case was presented to the jury by Prosecuting Attorney Robert L. Stratton III.  Several witnesses testified, and video of the incident was shown to the jury.  Ultimately, the jury convicted him of both counts.  He is scheduled to be sentenced on May 23, 2023.
The job of a corrections officer is difficult at the best of times. Officers sign up for long shifts and difficult days. They do not sign up to be assaulted or threatened. The job they perform is absolutely imperative. Corrections officers oversee some of the most dangerous people in the state. Without them, our county would be significantly less safe, and the Prosecutor's Office thanks them for the work that they do on a daily basis. Prosecutor Stratton believes that it is imperative that corrections officers know that assaults on officers will not be tolerated, and will be prosecuted to the full extent of the law.