EASTERN UPPER PENINSULA — Hundreds of local volunteers honored the late Dr. Martin Luther King, Jr. by assembling and distributing over 400 winter emergency preparedness kits, joining hundreds of thousands of Americans across the country in volunteer services in honor of MLK Day this month.
The Martin Luther King, Jr., Day of Service is a defining moment each year when Americans across the country volunteer to make local communities more equitable and take action to create the Beloved Community of Dr. King's dream. Observed each year on the third Monday in January, MLK Day is the only federal holiday designated as a National Day of Service to encourage all Americans to volunteer to improve their communities. AmeriCorps has been charged with leading this effort for the past quarter century.
"Today we answer Dr. King's call to serve and are making a difference in the lives of the Eastern Upper Peninsula residents," said Shelbey Smith, Director of the Retired and Senior Volunteer Program (RSVP), with United Way of the Eastern Upper Peninsula. "Service has the power to bring communities together, help others stand together against hate, build bridges, and heal divides. Service unites people regardless of race, religion, or zip code. We invite our community members to act on Dr. King's legacy of social justice and equity; and recommit by volunteering with us today and throughout the year." Projects across the nation include delivering meals, refurbishing schools, and community centers, collecting food and clothing, signing up mentors, reading to children, promoting nonviolence and more. The MLK Day of Service shines a spotlight on service as a powerful force to bridge economic and social divides – today and throughout the year. For more information, visit AmeriCorps.gov/MLKDay.
Being secluded in the Eastern Upper Peninsula we have seen common occurrences where communities in the rural areas will see winters where they may get snowed in, road closures, ferry shutdowns to even go without power for a few days up to weeks. When that happens, United Way's RSVP wants to make sure we are trying to empower our elders for more self-sufficiency.
This year in honor of MLK Day, the RSVP program partners with various supporters throughout the community to assemble and distribute 420 emergency winter kits for anyone 55+. 400 kits will be distributed throughout the Chippewa (250 kits), Mackinac (105 kits), and Luce (45 kits). The remaining 20 kits will be housed at the United Way office in Sault Ste. Marie, MI for anyone (55+) who may stop in the office and need assistance in an emergency. Throughout this project we have ample opportunities to volunteer, whether it be helping organize the unassembled supplies for distribution, distributing unassembled kits to schools for our younger volunteers to assemble, picking the assembled kits up and bringing them back to our office for distribution, or helping distribute the Winter emergency preparedness kits to township halls/community centers.
Through United Way of the EUP's partnership with local schools, students from Malcolm High School, the Sault Alternative Innovative Learners (S.A.I.L.) class at Sault Area Middle School, and students involved with United Way's Student United group as well as service-learning classrooms from Sault Area High School are working together to assemble kits this week. "It's important youth are recognized for the value they add to our community. Often, our younger citizens forget that they're an important part of our vision here at United Way. Service projects like this are fun, help build skills and encourage teamwork, and give back to some of our most vulnerable citizens. I love seeing how much our students take ownership of projects and how putting something like this together makes them want to do more, that's absolute gold," says Raulaniesa Aranda, CEO of United Way of the EUP. "I'd be remiss if I didn't also recognize our Program Assistant, Jade TenEyck. She's been diligently working to increase our reach to our student population, getting them more involved and getting them excited about volunteerism again. It's wonderful to witness."
United Way encourages volunteers to connect if they're interested in helping with the project by calling 906-632-3700 ext. 3 or emailing shelbey@unitedwayeup.org. Approximately 100 student volunteers will assemble kits. United Way's RSVP is still looking for 5 to 10 adult volunteers help assemble the kits that will stay in United Way's office, as well as helping organize and distribute the supplies for the unassembled kits and distribute the assembled kits to the township halls.
Once assembled, each rural township participating will receive a delivery of kits to distribute to residents. Each kit includes information on winter safety, emergency preparedness best practices, local resources, items to get your started such as bottled water, hand warmers, a source of emergency lighting, and emergency blanket, and will include a drawstring bag to house items out of the way until needed.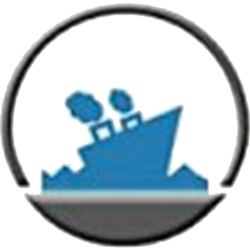 Latest posts by Staff Report
(see all)